Appears in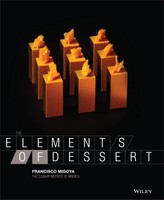 Ingredients
Cocoa powder, natural (not Dutch process) 30 g 1.06 oz 2.2%
All-purpose flour 330 g 11.64 oz 24.23%
Vanilla powder 5 g .18 oz .37%
Salt 3 g .11 oz .22%
Butter, at 21°C/70°F 225 g 7.94 oz 16.52%
Superfine or bakers' sugar 400 g 14.11 oz 29.37%
Eggs, at 21°C/70°F 100 g 3.53 oz 7.34%
Buttermilk, at 21°C/70°F 245 g 8.64 oz 17.99%
Baking soda 9 g .32 oz .66%
White vinegar 15 g .53 oz 1.1%
Method
Sift the cocoa powder, flour, vanilla powder, and salt together.
Lightly spray the interior border of a full sheet pan with nonstick oil spray. Line it with a nonstick rubber mat.
Preheat a convection oven to 160°C/325°F.
Cream the butter and sugar in an electric mixer fitted with the paddle attachment on medium speed until it is light and fluffy, about 4 minutes. Add the eggs in 2 additions, scraping the sides of the bowl and the paddle between each addition. If making larger amounts, add the eggs in more additions.
Add half of the sifted dry ingredients and mix for a few seconds, until incorporated. Add half of the buttermilk and mix for a few seconds, until incorporated. Repeat with the other half of the dry ingredients and the remaining half of the buttermilk.
Once the mixture has achieved a homogenous mass, combine the baking soda with the vinegar and immediately mix it into the batter. Pulse the mixer a few times to incorporate all of the ingredients.
Pour the batter onto the prepared sheet pan and spread it out evenly.
Bake until the exterior of the cake turns a deep brownred, 10 to 15 minutes.
Let the cake cool to room temperature. Once it has cooled, place it in the refrigerator to cool completely.
Cut out 10 rectangles measuring 3.75 cm/1.5 in wide by 7.5 cm/3 in long by 2 mm/.08 in high. Reserve the cakes in an airtight container in the refrigerator during service. Discard after service.
,