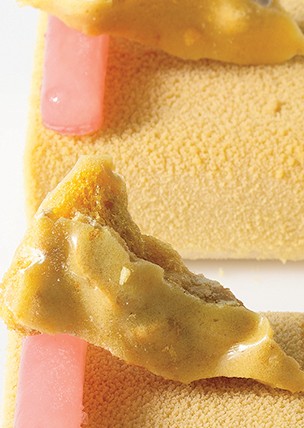 Appears in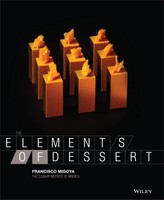 Ingredients
Dark chocolate, tempered 200 g 7.05 oz
Edible lacquer spray as needed as needed
Gold leaf sheets 2 2
Method
See the method for making chocolate tiles. Cut the chocolate into rectangles that measure 2.5 cm/1 in wide by 5 cm/2 in long.
Apply a light coat of edible lacquer spray on the surface of the rectangles, then affix a piece of gold leaf to cover the entire surface.
Reserve in a cool, dry area, preferably enclosed. Discard after 1 year.