Appears in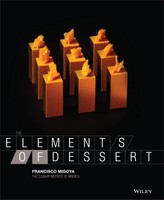 Ingredients
Kumquats, halved, seeded, blanched 750 g 1 lb 10.4 oz 50%
Sugar 750 g 1 lb 10.4 oz 50%
Method
Blanch the kumquats in boiling water; drain.
Combine the kumquats with the sugar in a sauce pot and cook over medium heat until the rind of the kumquats is translucent or the mixture reaches 69° Brix.
Let the mixture cool slightly, and then purée slightly in a Robot Coupe. It shouldn't be completely smooth; it should be chunky.
Cool over an ice water bath and refrigerate or portion into the desired bowls. Discard after 2 months.