Appears in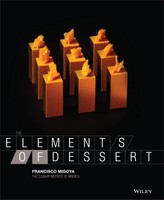 Ingredients
Cake flour 95 g 3.35 oz 9.45%
Matcha (green tea powder) 25 g .88 oz 2.49%
White chocolate, melted 235 g 8.29 oz 23.38%
Butter, soft 190 g 6.7 oz 18.91%
Egg yolks 120 g 4.23 oz 11.94%
Invert sugar 40 g 1.41 oz 3.98%
Egg whites 200 g 7.05 oz 19.9%
Sugar 100 g 3.53 oz 9.95%
Method
Lightly spray the interior frame of a half sheet pan with a coat of nonstick oil spray. Line the sheet pan with a nonstick rubber mat.
Preheat a convection oven to 160°C/325°F.
Sift the cake flour with the matcha powder. Stir the chocolate and butter together in a bowl, and then stir in the egg yolks and invert sugar.
Whip the egg whites on high speed, adding the sugar slowly when they have reached half their volume. Whip to medium-soft peaks.
Fold the flour-matcha mixture into the whipped whites, then fold in the white chocolate mixture.
Pour the mixture into the prepared pan and even it out using an offset spatula.
Bake until the cake springs back at the center of the sponge when gently pressed, 9 to 12 minutes.
Let it cool to room temperature.
Place the sponge cake in a dehydrator set to 50°C/ 120°F. Let it dry out overnight.
Grind the cake into crumbs using a Robot Coupe.
Reserve in an airtight container in the freezer for up to 1 month, or pour it onto the white miso "pot de crème" bowls.