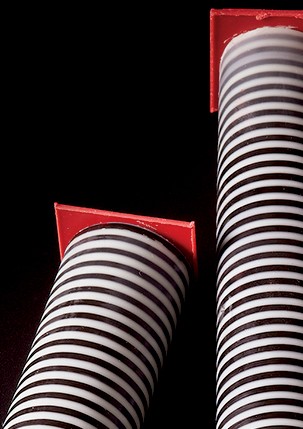 Appears in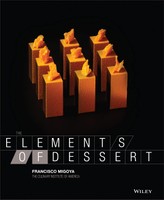 Ingredients
Cake flour 300 g 10.58 oz 24.47%
Sugar 260 g 9.17 oz 21.21%
Baking powder 12 g .42 oz .98%
Salt 5 g .18 oz .41%
Vanilla paste 7 g .25 oz .57%
Egg yolks 190 g 6.7 oz 15.5%
Canola oil 30 g 1.06 oz 2.45%
Water 145 g 5.11 oz 11.83%
Egg whites 190 g 6.7 oz 15.5%
Sugar 75 g 2.65 oz 6.12%
Lemon juice 12 g .42 oz .98%
White chocolate, melted 200 g 7.05 oz
Method
Lightly grease the interior border of a half sheet pan with nonstick oil spray.
Line the sheet pan with a nonstick rubber mat.
Preheat a convection oven to 160°C/325°F.
Combine the cake flour, sugar, baking powder, and salt and sift into the bowl of an electric mixer.
Combine the vanilla paste, egg yolks, oil, and water and slowly add the mixture to the dry ingredients.
Whip the egg whites, sugar, and lemon juice to medium peaks and fold into the above mixture.
Spread the batter onto the prepared sheet pan. Bake until light golden brown, 8 to 10 minutes. Cool at room temperature.
Freeze the cake. Once frozen, turn the cake out onto a sheet pan lined with parchment paper. Spread the melted white chocolate all over the base in a thin, even coat. Work quickly because the chocolate will set soon after it is applied to the cake.
Turn the cake over and cut out disks using a 3-cm/1.25-in ring cutter.
Reserve the cakes in an airtight container in the freezer. Discard after 2 weeks.
,