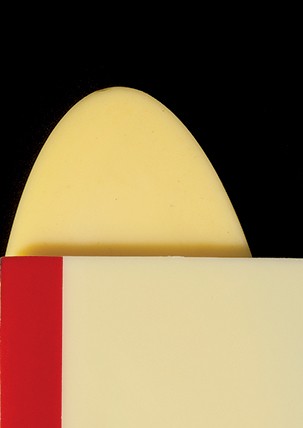 Appears in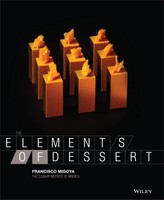 Ingredients
Douglas Fir Milk
Douglas fir branches 400 g 14.11 oz 22.22%
Milk 1.4 kg 3 lb 1.28 oz 77.78%
Ice Cream Base
Douglas Fir Milk 1.07 kg 2 lb 5.6 oz 64.07%
Heavy cream 140 g 4.94 oz 8.38%
Powdered milk 70 g 2.47 oz 4.19%
Sugar 270 g 9.52 oz 16.17%
Ice cream stabilizer 5 g .18 oz .3%
Egg yolks 115 g 4.06 oz 6.89%
Method
For the Douglas Fir milk: Rinse the branches under hot water to remove any undesirable elements.
Chop the branches coarsely.
Bring the milk to a simmer and then stir in the chopped branches. Turn off the heat and cover the pot with plastic wrap. Let steep for about 30 minutes or until the milk is fully infused with the Douglas fir.
Strain the milk through a fine-mesh sieve. Cool over an ice water bath.
Weigh out the necessary amount for the ice cream base.
For the ice cream base: Follow the procedure for the modern ice cream method.