Appears in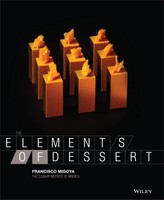 Ingredients
Almond flour 30 g 1.06 oz 3.01%
All-purpose flour 130 g 4.59 oz 13.03%
Cake flour 300 g 10.58 oz 30.06%
Butter 210 g 7.41 oz 21.04%
Salt 3 g .11 oz .3%
6 x confectioners' sugar 160 g 5.64 oz 16.03%
Eggs 90 g 3.17 oz 9.02%
Butter, melted but cool 75 g 2.65 oz 7.52%
Method
Sift the almond, all-purpose, and cake flours together.
In the bowl of an electric mixer fitted with the paddle attachment, paddle the butter, salt, and sugar on medium speed until you obtain a homogenous mix, about 2 minutes.
Add the eggs in 2 additions (more if you are making a larger recipe) with the machine on medium speed, waiting for each addition to incorporate before adding the next.
Stop the mixer, add the sifted dry ingredients, and mix on low speed until you obtain a homogenous mix. Do not overmix.
Shape the dough into a thin square, wrap it with plastic wrap, and chill it for at least 1 hour.
Meanwhile, preheat a convection oven to 160°C/ 320°F.
Sheet the dough to 3 mm/.1 in thick on a sheeter or by hand.
Freeze to harden for a few minutes.
Bake until golden brown (docking is not necessary), 7 to 9 minutes.
Cool at room temperature.
Once cool, grind to even crumbs using a robot coupe. Add the melted butter and mix to combine evenly.
Extend the dough onto a nonstick rubber mat to a thickness of 5 mm/.2 in.
Chill in the refrigerator to harden. Once firm, cut out rectangles (in this case, to fit inside the Plexiglas base). Reserve well covered in the refrigerator for up to 1 week, or freeze for up to 2 months.