Appears in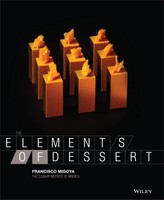 Ingredients
Color
Pink natural food coloring, water based as needed as needed
Red natural food coloring, water based as needed as needed
Filling
Litchi jelly (see Resources, page xxx) 300 g 10.58 oz 100%
Raspberry Jam
Raspberries 250 g 8.82 oz 50
Sugar 250 g 8.82 oz 50
Tahitian vanilla pod, split and seeds scraped 1 1
Method
To color the macarons, you will need to make two separate batches simultaneously. Color one of them light pink and the other a deep red.
Pipe a 2.5-cm/1-in diameter disk of pink macaron batter onto the prepared sheet pans and, with the help of another person, immediately pipe a 1.25-cm/.5-in disk of deep red batter directly into the center of the pink macaron. Proceed as directed to finish the cookies.
For the jelly: Chop the jelly with a knife until small pieces are obtained.
Pipe into the center of half of the flipped-over macarons in a 1.25-cm/.5-in radius.
For the jam: Combine all of the ingredients in a small sauce pot and bring to a boil, then turn the heat down to medium so that the mixture is at a simmer. Cook to 65° Brix.
Cool over an ice water bath. Pipe a ring of jam around the litchi jelly on each macaron. Place the top macaron over the filling and gently push down. Reserve refrigerated.