Appears in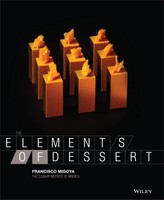 Ingredients
Color
Yellow natural food coloring, water based as needed as needed
Filling
Yuzu marmalade (see Resources) 650 g 1 lb 6.88 oz
Method
To color the macarons, add a few drops of bright yellow in Step 4 of the master recipe.
For the filling: Purée the marmalade in a Robot Coupe until smooth.
Have half of the macarons flipped over (flat side up) and ready to be filled. Pipe the filling onto the macaron bases. Place the top macaron over the filling and gently push down. Reserve refrigerated.