Appears in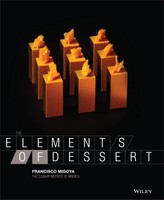 Ingredients
Heavy cream 1.2 kg 2 lb 10.24 oz 89.39%
Sugar 120 g 4.23 oz 8.94%
Gelatin sheets, silver, bloomed in cold water, excess water squeezed off 13 g .44 oz .93%
Sassafras extract (safrole-free) 10 g .35 oz .74%
Method
Combine the heavy cream and sugar in a sauce pot and bring to a simmer, stirring until the sugar has dissolved.
Remove from the heat and add the gelatin. Stir to dissolve.
Add the extract once the base has cooled at room temperature in a shallow hotel pan. Do not ice it down. Add more to taste if needed.