Appears in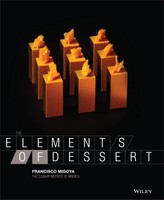 Ingredients
Tempered milk chocolate 1.68 kg 3 lb 11.2 oz 49.41%
Pumpkin seed paste 720 g 1 lb 9.27 oz 21.18%
Method
Have the oval silicone molds on a flat sheet pan ready for use (see Resources). Oval molds measure 12.5 cm/5 in long by 7.5 cm/3 in wide and 1.25 cm/.5 in deep.
Combine the tempered milk chocolate with the pumpkin seed paste in a bowl using a rubber spatula.
Pour the mixture into the silicone mold and even out the surface with an offset spatula.
Let the ganache crystallize at room temperature before unmolding them.
Reserve in a cool, dry, enclosed area. Discard after 2 months.