Appears in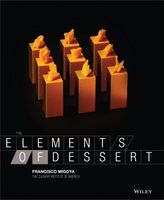 Ingredients
Lemon Verbena Infusion
Water 1.03 kg 2 lb 4.48 oz
Method
For the infusion: Bring the water up to just under a boil. Pour it over the verbena leaves. Let them steep for 5 minutes, then strain the leaves out of the infusion.
Stir in the sugar while the infusion is still hot so that it dissolves completely.
Cool in an ice water bath.
For the gelée: Set up forty