Appears in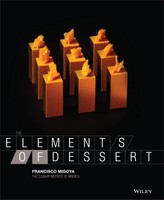 Ingredients
Confectioners' sugar 250 g 8.82 oz 78.37%
Egg whites, pasteurized 50 g 1.76 oz 15.67%
Cream of tartar 2 g .07 oz .63%
Natural fig compound 15 g .53 oz 4.7%
Natural purple food coloring, alcohol based 2 g .07 oz .63%
Method
Combine the confectioners' sugar, egg whites, and cream of tartar in the bowl of an electric mixer fitted with the paddle attachment. Mix until they form a smooth, homogeneous paste.
Add the fig compound and the food coloring. Adjust as needed.
Transfer to a piping bag or reserve in a container covered with plastic wrap directly over its surface to keep it from drying out.
Discard after 2 weeks.