Preparation info
Yield: One

454 g

Sourdough Bâtard Loaf
Appears in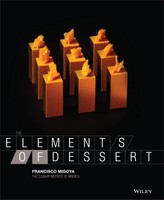 Ingredients
Sourdough bâtard loaf 454 g 1 lb 100%
Method
Refrigerate the loaf until completely chilled.
Tear the loaf into 7.5-cm/3-in pieces by hand. The size is approximate; this is an organic and imprecise shape. The idea is to show the bread as naturally as possible.
Using a heat gun (paint stripper) on the lowest setting, toast each slice on both sides.
Reserve exposed until just before displaying the cake; do not wrap or place in an airtight container.