Appears in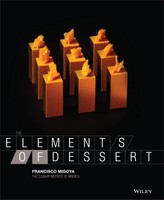 Ingredients
Dark chocolate coins 64% 680 g 1 lb 7.84 oz 34%
Butter 340 g 11.99 oz 17%
Egg yolks 300 g 10.58 oz 15%
Sugar 1 180 g 6.35 oz 9%
Egg whites 450 g 15.87 oz 22.5%
Sugar 2 50 g 1.76 oz 2.5%
Method
Lightly grease the border of a half sheet pan with nonstick oil spray. Line the sheet pan with a nonstick rubber mat.
Preheat a convection oven to 160°C/320°F.
Melt the chocolate with the butter over a hot water bath or in the microwave.
While melting, whip the egg yolks and the first amount of sugar to ribbon stage and then make a French meringue with the egg whites and the second amount of sugar using the method.
Mix the egg yolk mixture into the melted chocolate using a whisk.
Fold in the meringue in 2 additions.
Spread onto the prepared sheet pan and bake until done, 12 to 16 minutes, or until the cake feels firm to the touch. If it feels wet, it is still not fully baked.
Cool to room temperature and then chill in the refrigerator.
Once cold, cut the cake into four 12.5-cm/5-in squares. Freeze to harden and reserve frozen until ready to assemble the cake. This can be stored frozen for up to 1 month.