Appears in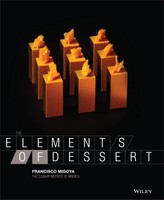 Ingredients
Tempered dark chocolate 750 g 1 lb 10.46 oz 100%
Method
You will need triangular rubber molds measuring 6.25 cm/2.5 in wide by 30 cm/12 in long by 3 cm/1.2 in deep (see Resources).
Fill the molds with the tempered dark chocolate and proceed with the molded chocolate method to create shells in which to assemble the entremets.
Let the chocolate crystallize at room temperature. Leave the bars inside the mold (you need to assemble this cake while it is in the mold). You are now ready to assemble the bars.