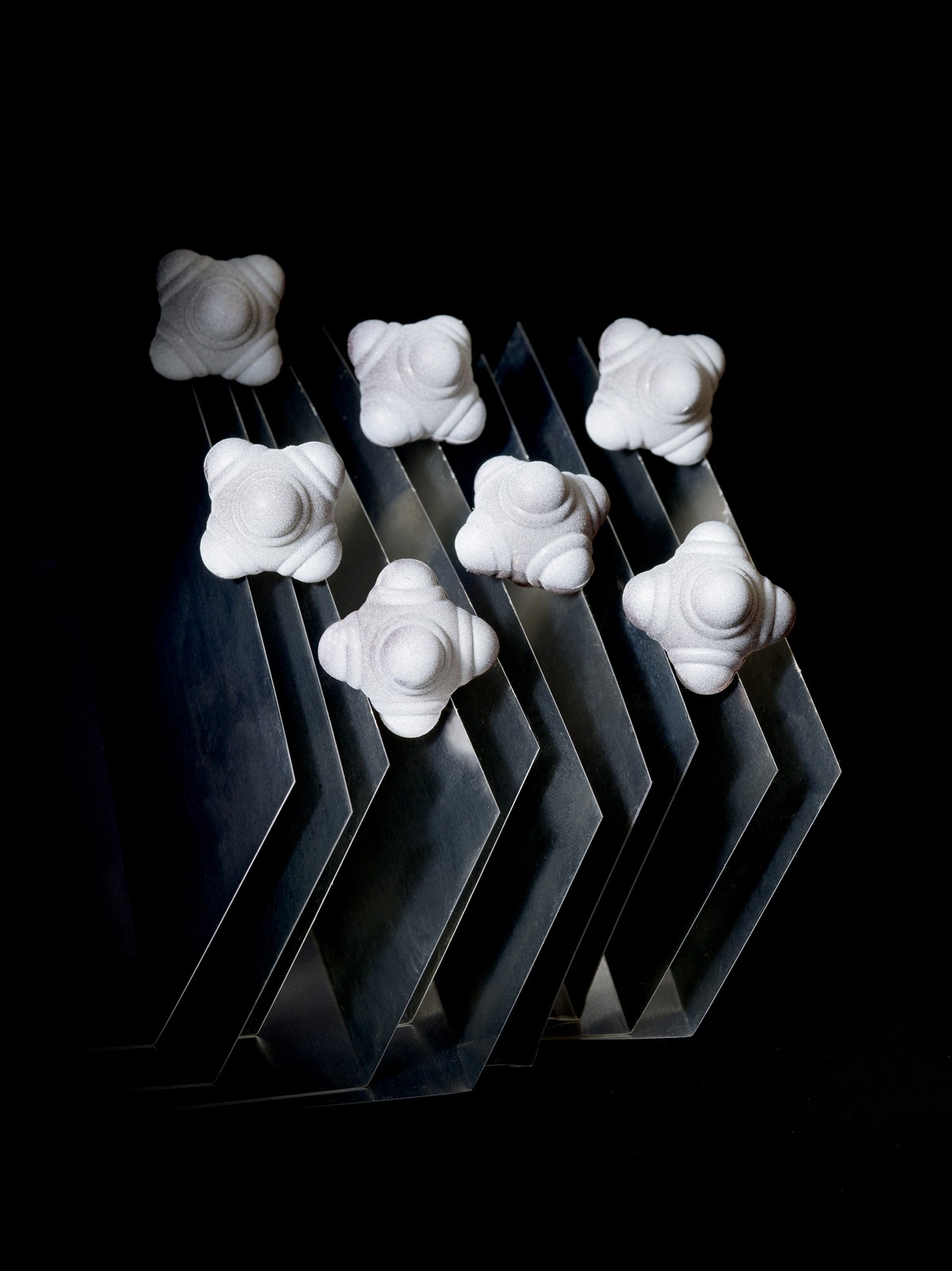 Appears in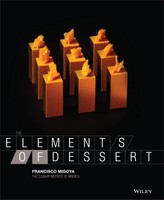 Ingredients
Components
SHELL: tempered dark chocolate
FILLING: Doughnut Ganache
GARNISH: white cocoa butter
Method
Assembly Instructions
Cast the molds using tempered dark chocolate according to the Molded Chocolates method.
Pipe the ganache into the mold to just under the top rim once it reaches 30°C/86°F. Cap the molds.
Unmold the chocolate halves and attached them using tempered dark chocolate.
Once the chocolates are unmolded and attached (this is a two-sided mold), the pieces are airbrushed lightly with a white cocoa butter spray. The chocolates have a shelf life of up to 2 months.