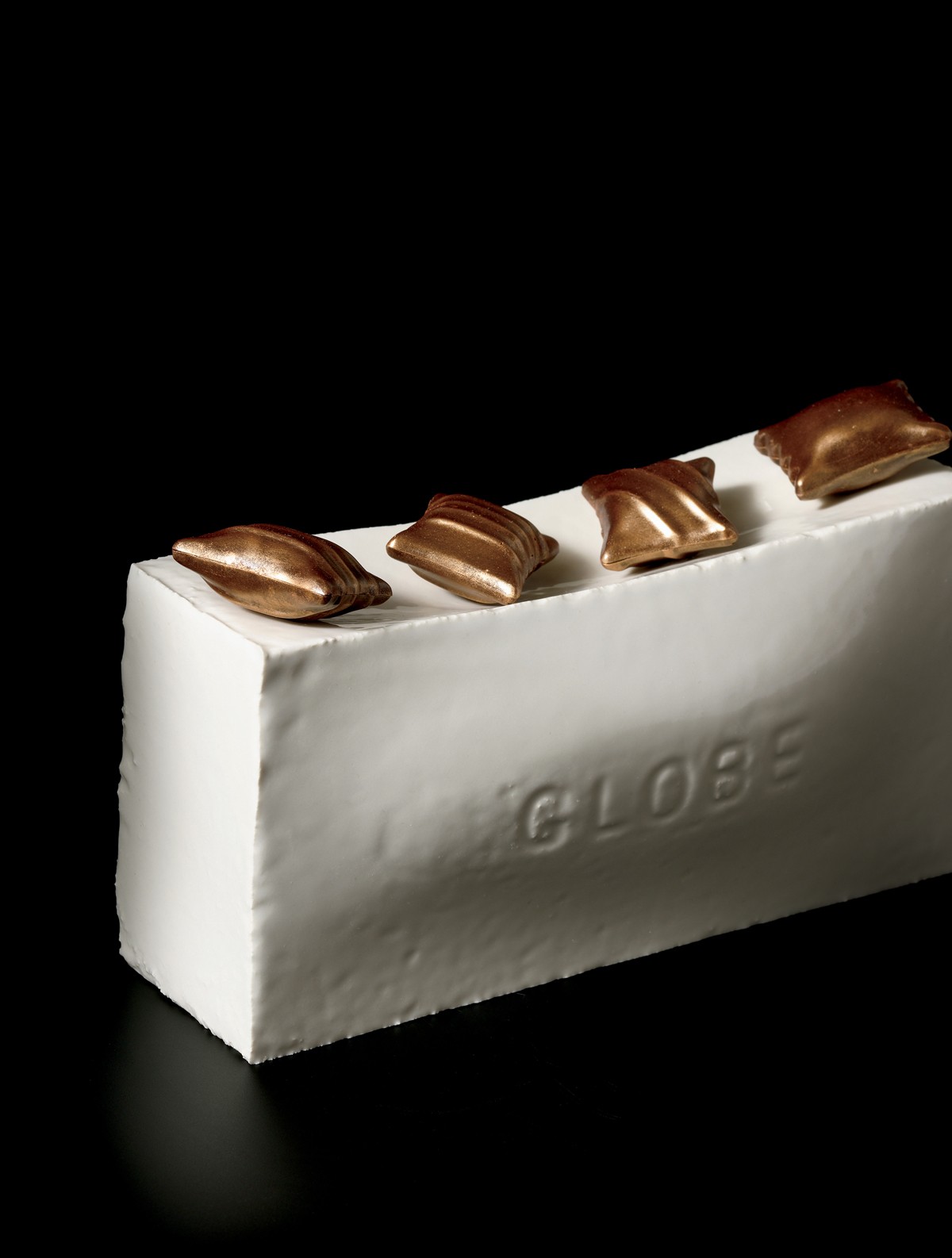 Appears in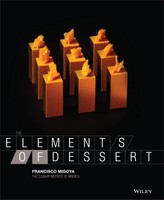 Ingredients
Components
SHELL: tempered dark chocolate
GARNISH: gold luster dust
Method
Assembly Instructions
Cast the molds using tempered dark chocolate according to the Molded Chocolates method. The chocolate "pillow" shells must be out of the mold before filling, since this will make it easier to assemble them once they are filled.
Pipe the filling into both parts of the mold. For molds like this, go a little higher up than the top of the mold so that both sides can be "glued" together. The ganache is the glue that will keep them attached.
Attach both sides of the pillow before the ganache has crystallized completely.
Once both halves are attached, brush the surface of the chocolate with gold luster dust and then spray them with edible lacquer to affix the dust to the mold.
The chocolates have a shelf life of more than 2 months.