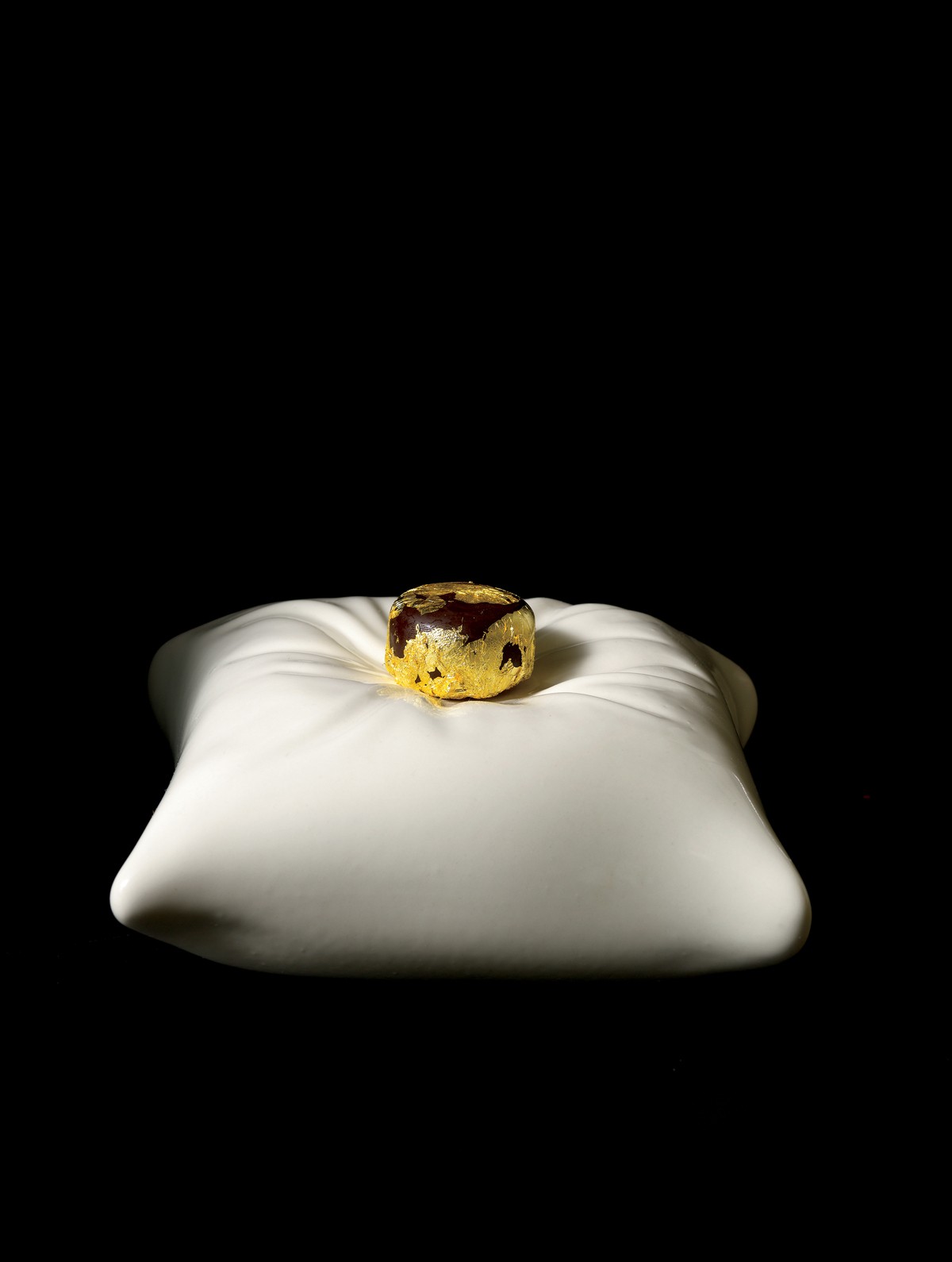 Appears in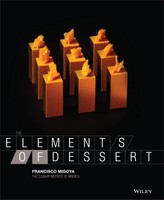 Method
Assembly Instructions
Temper the dark chocolate and dip the foie squares.
Once the pieces are dipped and the chocolate has crystallized, spray each piece with edible lacquer spray one at a time and wrap each piece with a sheet of gold, very carefully so as to wrap the piece completely with one sheet. The lacquer spray is the only way to attach the gold leaf to the ingot.
The chocolates must be refrigerated since the foie gras is not shelf stable. Keep the chocolates in the refrigerator for a maximum of 4 days.