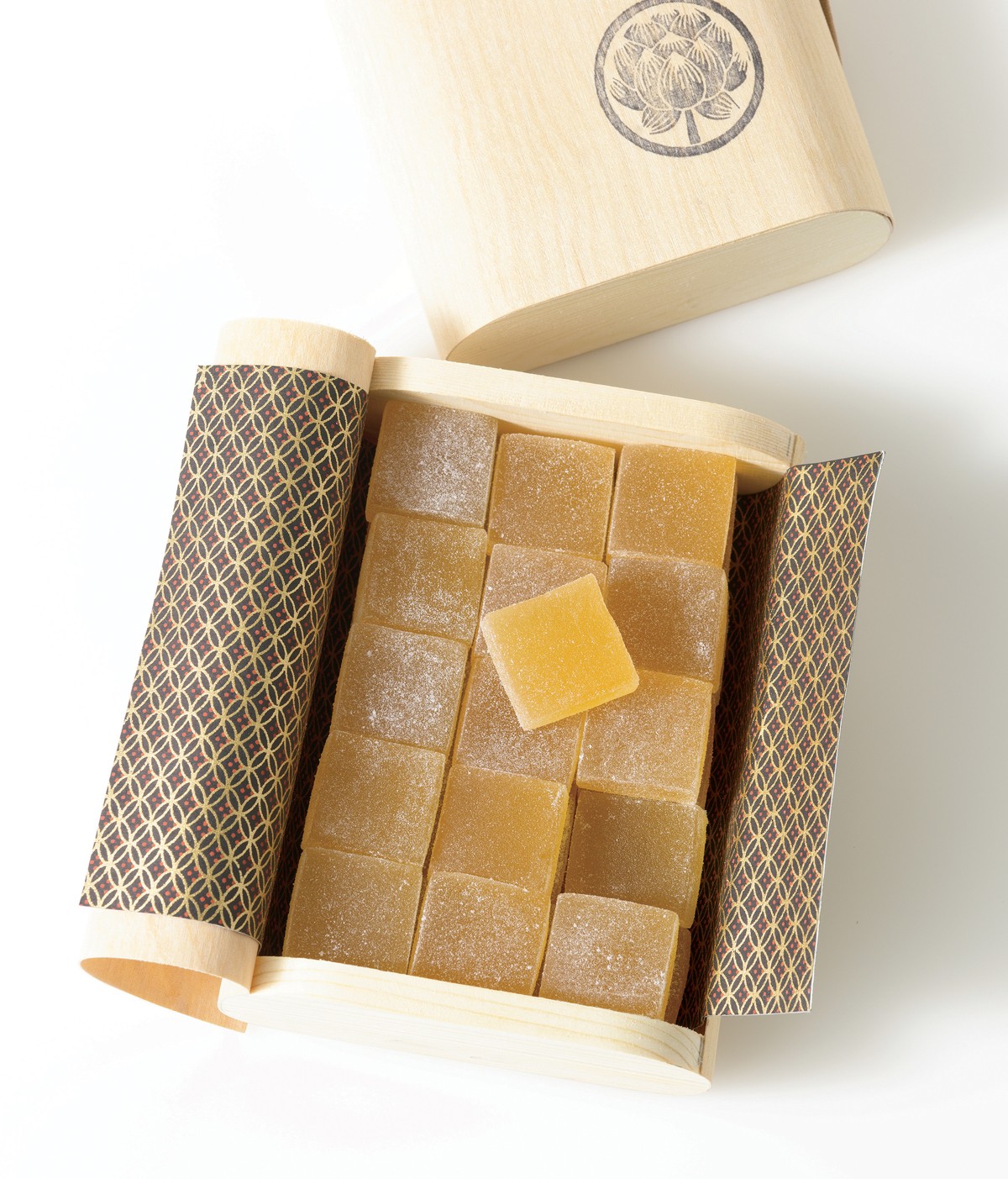 Appears in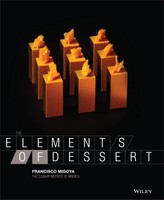 Ingredients
Calcium Solution
Monocalcium chloride 2 g .07 oz 1.8%
Water 120 g 4.23 oz 98.2%
Jellies
Yuzu purée (see Resources) 900 g 1 lb 15.75 oz 71.77%
Sugar 300 g 10.58 oz 23.92%
Calcium Solution 12 g .42 oz .96%
Universal pectin (aka pectin NH 95 or low-acyl pectin) 12 g .42 oz .96%
Gelatin sheets, silver, bloomed in cold water, excess water squeezed off 30 g 1.06 oz 2.39%
Sugar 1 kg 2 lb 3.27 oz
Method
For the solution: Combine both ingredients. Reserve in the refrigerator.
Prepare a frame using caramel bars (heavy stainless-steel bars) measuring 30 cm/12 in wide by 45 cm/18 in long 1.25 cm/.5 in deep. Place it over a flat sheet pan lined with a nonstick rubber mat.
Combine the yuzu purée with the sugar and the calcium solution in a 3.84-L/4-qt sauce pot. Bring to a boil over high heat while whisking. Turn off the heat and stir in the pectin as quickly as possible using the whisk. Boil over medium heat for 1 minute to fully hydrate the pectin.
Turn off the heat and add the bloomed gelatin sheets, stirring to completely dissolve them.
Pour the jelly into the prepared frame. Allow to cool to room temperature without moving the sheet pan. Once it has cooled, allow the mixture to gel completely in the refrigerator.
Once it has set completely, cover the surface of the jelly with a thin, even layer of sugar. Remove the caramel bars; you may need to separate them from the jelly with an offset spatula. Place a nonstick rubber mat over the jelly and flip it over carefully. Sprinkle the surface with a thin, even coat of sugar.
Using a guitar cutter (if available; otherwise use a knife and a ruler), cut out 2.5-cm/1-in squares. Toss them in sugar to coat them completely. Shake off the excess by placing the jellies in a drum sieve and shaking the sieve gently. Place them in a single layer on a sheet pan lined with parchment paper. Allow them to dry for 2 to 3 hours at room temperature; turn each piece over and allow to dry for 2 to 3 more hours. Wrap tightly and reserve in a cool, dry area at room temperature. Discard after 1 week.