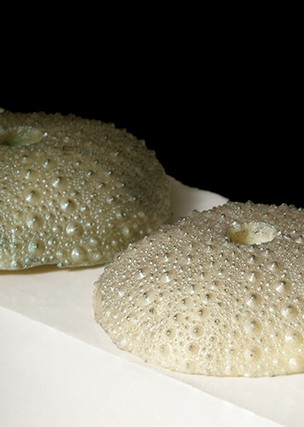 Appears in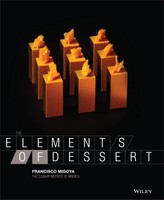 Ingredients
Cilantro Cream
Heavy cream 150 g 5.29 oz 90.91%
Cilantro leaves 15 g .53 oz 9.09%
Ganache
Tangerine zest 1 g .04 .26%
Cilantro Cream 115 g 4.06 29.41%
Glucose syrup 15 g .53 3.84%
White chocolate coins 250 g 8.82 63.94%
Butter, soft 10 g .35 2.56%
Litchi jelly (see Resources; each piece is about 2g) 24 24
Method
For the cilantro cream: Combine the cream and cilantro in a small sauce pot and bring to a boil over high heat. Turn off the heat and cover the pot with plastic wrap. Let steep for 10 minutes.
Strain the cream and let cool.
For the ganache: Zest the tangerine directly into the pot.
Add the cream and glucose syrup to the pot. Bring to a boil.
Pour over the white chocolate and let sit for about 1 minute, then stir to emulsify. Stir in the butter.
Pat the litchi jelly dry. This litchi jelly is firm and full of flavor and comes in rectangular strips that are from 2.5 cm/1 in to 3.75 cm/1.5 in long.