Appears in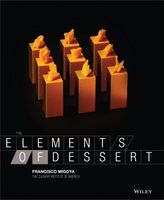 Ingredients
Heavy cream
500
g
1
lb
1.64
oz
47.62
Method
Bring the heavy cream to a boil and pour it over the chocolate.
Let sit for 30 seconds before stirring with a rubber spatula. Stir to emulsify, and then add the butter. Stir until it has dissolved completely.
Dispense into tarts when it cools to 27°C/80°F. Discard the ganache after 1 week.