Place the rabbit and prunes in two separate dishes, cover each with the wine and leave to marinate overnight.
Heat the olive oil in a flameproof casserole dish, fry the lardons, then remove and place to one side. Take the rabbit pieces from the marinade and fry them gently until brown.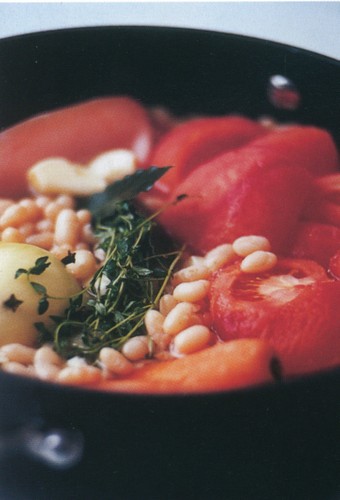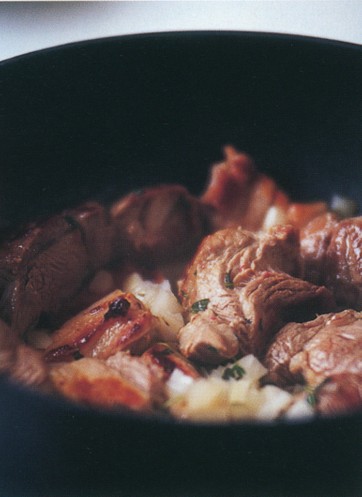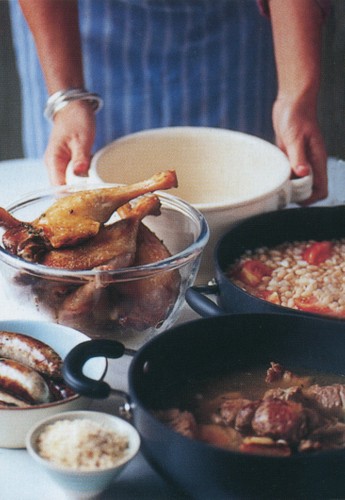 Take them out of the casserole dish and put aside. Add the onions, fry them until brown, then take out and put aside. Add the celery and garlic and sauté gently for 5 minutes. Sprinkle in the flour, mixing to absorb the oil, then slowly add the wine from the rabbit and from the prunes, and blend to a smooth sauce. Return the lardons, rabbit and onions to the pot, along with the herbs and seasoning. Cover and simmer gently for 1 hour.
Stir in the prunes and brandy, then simmer for a further 40 minutes.