Sift the flour, sugar and salt into a large bowl. Crumble the yeast into the warm water and milk, mix and leave for 5 minutes to dissolve. Make a well in the middle of the flour and pour in the yeast mixture. Stir in the liquid, gradually drawing in the flour, until you have a smooth dough. Shape into a ball, cover and leave to rest in the fridge for 20 minutes.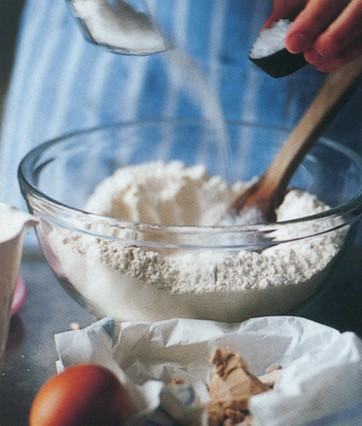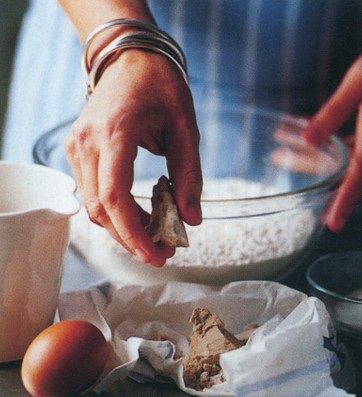 Place the butter between two sheets of greaseproof paper and beat it with a rolling pin until flat and about 20 cm square. Dust a surface with flour and roll the dough out to a 40 cm square, place the flattened butter in the middle and fold the dough over as if wrapping a parcel. Roll the dough out to a rectangle 24 cm by 60 cm. Dust with a little extra flour so that the dough does not stick to the work surface, if needed. Fold one third of the dough on top of the other and then fold over the remaining third. Turn 90 degrees, roll out again, then fold again as described above. Wrap in cling film and place in the fridge to rest for 30 minutes. Repeat the rolling out and folding two more times, then wrap the dough in cling film and return to the fridge to relax for a further 30 minutes.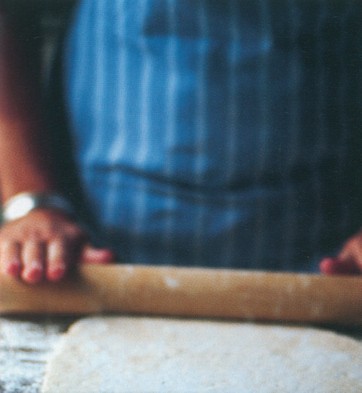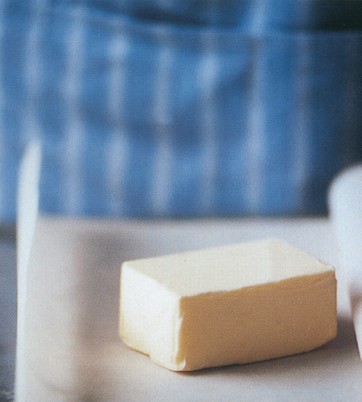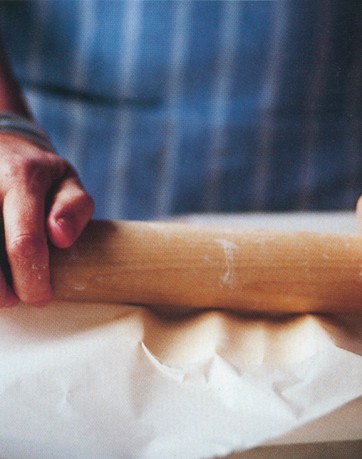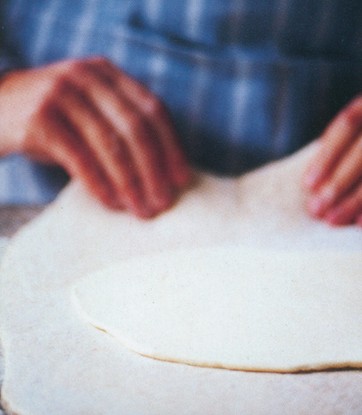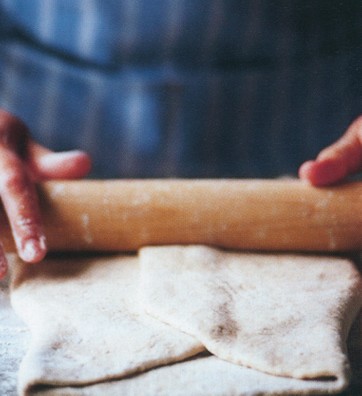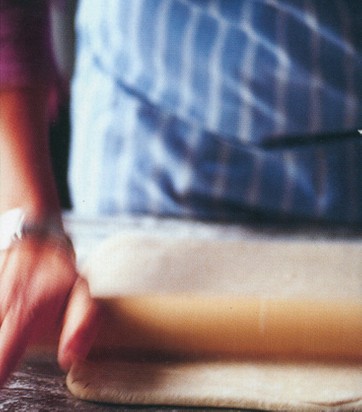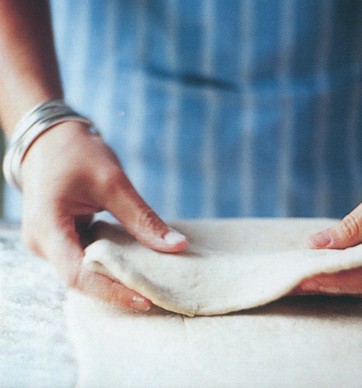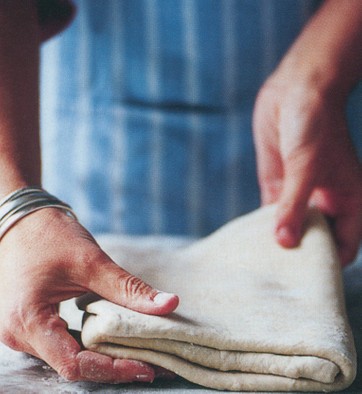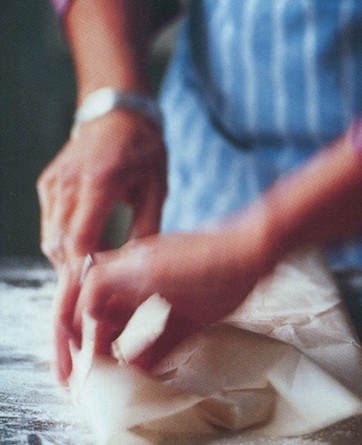 Make a triangular template measuring 21 cm by 21 cm by 14 cm. Lightly butter a baking sheet.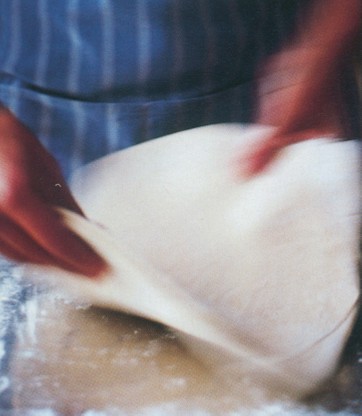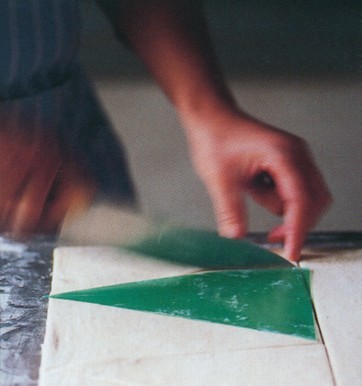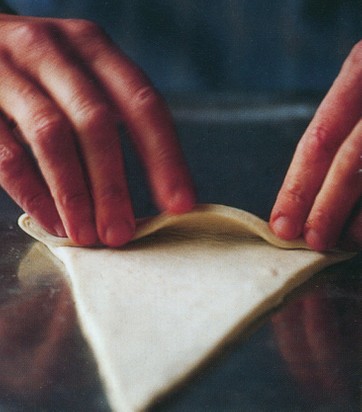 Roll out the dough to 42 cm by 42 cm. Cut the dough in half horizontally, then mark out the triangles with the template and cut them out. Roll the dough from the base of each triangle, then shape into a crescent and place on the baking sheet with the point underneath so that the croissant will not unravel. Cover and leave to rise in a warm draught-free room until the croissants have doubled in size. (This could be done overnight.)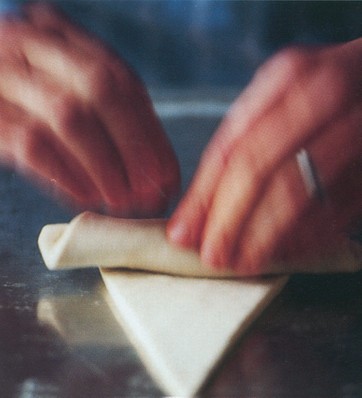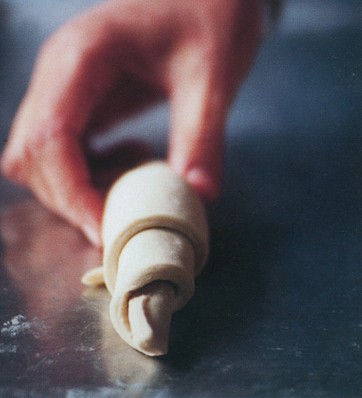 Heat the oven to 220°C/gas 7. Whisk the egg and brush each croissant, then bake them in the oven for 15 minutes.