Appears in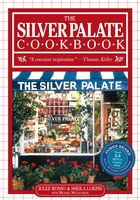 Ingredients
1
whole egg
2
egg yolks
2½ tablespoons rice vinegar (see
Method
In a food processor, process the whole egg, egg yolks, vinegar, soy sauce, and mustard for 1 minute.
With the motor still running, dribble in the sesame oil and then the corn oil in a slow, steady stream.
Season with drops of the hot and spicy oil if you use it, and scrape the mayonnaise out into a bowl. Cover and refrigerate until ready to use.