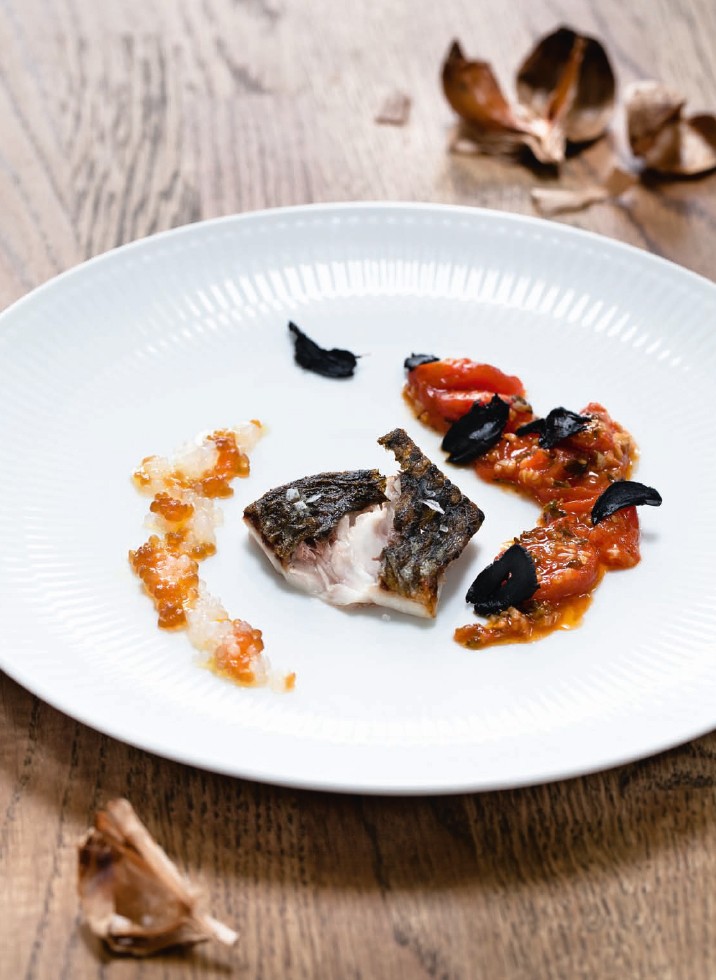 Appears in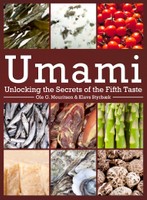 Ingredients
40 g (1⅓ oz) sago pearls
400 g (14 oz) ripe grape tomatoes
a few sprigs fresh thyme
1 clove garlic, sliced
½ dL (⅕ c) olive oil
1 shallot, finely chopped
a little sugar
pinch of salt
4 mullet fillets, with skin, weighing about 100 g (3½ oz) each
salt and freshly ground black pepper
2 cloves black (fermented) garlic, frozen
Soy marinade
1 dL (⅖ c) soy sauce
1 dL (⅖ c) water
1 Tbsp fish sauce or garum
1 Tbsp sugar
Yuzu marinade
3 Tbsp fish sauce
3 Tbsp yuzu juice
3 Tbsp sugar
a little finely chopped chile pepper
Method
Bring 2 L (8½ cups) water to the boiling point, and pour in the sago pearls. Cover and allow them to cook for about 20 minutes. Drain the liquid and allow the sago to cool.
Mix the two marinades separately by combining the ingredients for each in separate bowls.
Divide the sago into two portions and place one portion in each marinade. Let them marinade for about a day. They can keep this way for about 2 days in the refrigerator. Preheat the oven to 100°C (210°F).
Place the tomatoes in a roasting pan with the thyme, garlic, and olive oil.
Sprinkle with the finely chopped shallot and a little sugar and salt. Cover with aluminum foil and bake for 20–30 minutes, until the skin on the tomatoes cracks.
Skin the tomatoes, place them in a small pot, warm them gently, and season as desired.
When ready to serve, season the mullet fillets with salt and pepper and fry them, skin-side down, in a skillet over medium heat. Be careful not to let them dry out.
To serve: Arrange the mullet fillets on plates with the baked tomatoes and the two types of cold sago pearls. Slice the black garlic very thinly and sprinkle over the top.