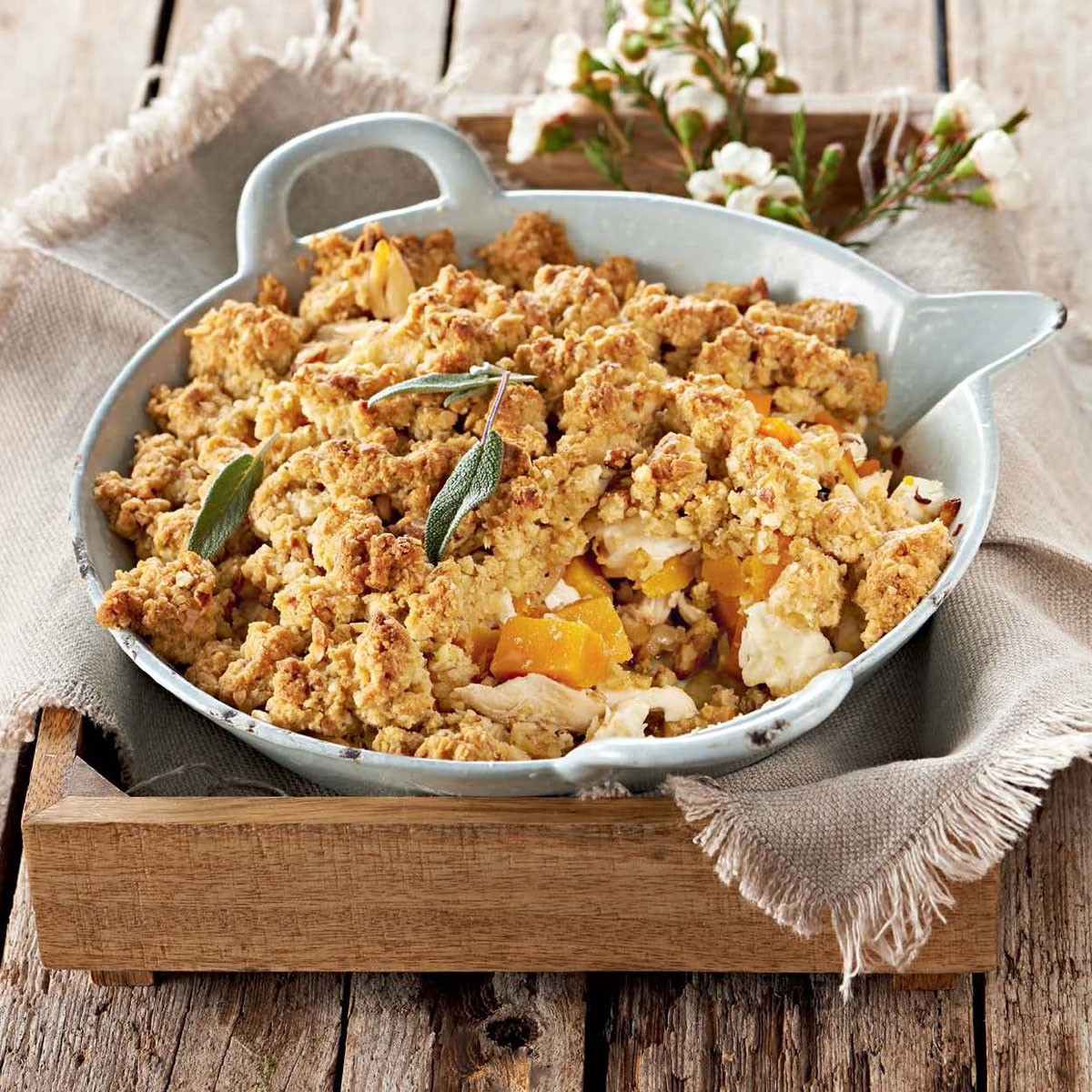 Appears in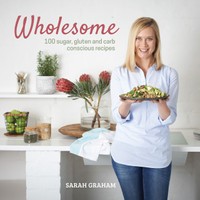 Preparation time 20 minutes
Cooking time 20–25 minutes
Ingredients
What you'll Need
300 g butternut, peeled and cut into 1 cm cubes
½ Tbsp butter
½ Tbsp olive oil
1 medium-sized onion, chopped
1 clove garlic, minced
1 tsp dried sage (or thyme or rosemary)
150 g feta cheese
300 g chopped cooked chicken breast (preferably shredded leftover roast chicken)
salt and freshly ground black pepper
fresh sage, for garnishing
Crumble topping
125 g cold butter, cut into cubes (or ½ cup cold coconut oil)
½ cup almond flour (or extra oats for a more budget-friendly version)
½ cup rolled oats (use gluten-free oats if necessary)
½ cup chopped pecan nuts (or almonds)
¼ cup grated Parmesan cheese
Method
What to do
Cook the butternut in a large saucepan of lightly salted boiling water for 10 minutes, or until cooked through and it can be easily pierced with a knife.
Meanwhile, preheat the oven to 190 °C.
Heat the butter and olive oil in a large pan over medium heat and cook the onion for 7–8 minutes, or until translucent. Add the garlic and sage, and cook for another 2–3 minutes.
Lightly grease a small to medium-sized shallow ovenproof dish and to it add the butternut, onion mixture, cheese and chicken. The filling should fit snugly and be quite deep – this will give you a moister crumble. Season to taste.
In a separate bowl, mix the crumble topping ingredients together until it has the consistency of rough breadcrumbs. Scatter this over the filling and place the dish in the oven for 20–25 minutes, or until golden. Garnish with fresh sage.
© 2017 All rights reserved. Published by Struik.