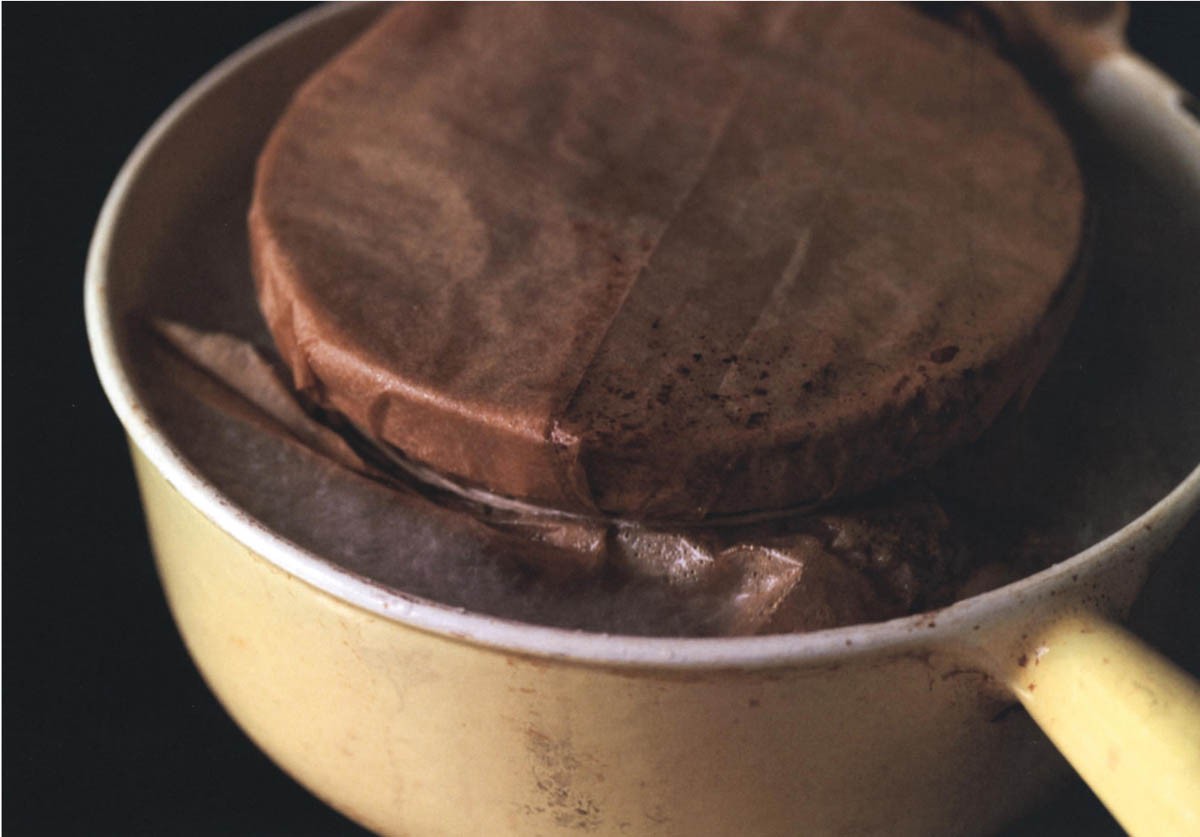 Cut around the calyx of the persimmons and remove it, then cut the fruit in half. Scoop out the flesh with a spoon, discarding any seeds, and blend to a purée. You should have about 450 g.
Preheat the oven to 170°C/325°F/gas mark 3. Butter a 22 cm soufflé dish or pudding basin and line the bottom with greaseproof paper. Beat the butter and sugar together until fluffy, then whisk in the eggs. Fold in the persimmon purée followed by the brandy, vanilla, cinnamon and raisins. Dissolve the bicarbonate of soda in 2 tablespoons of hot water and stir this in. Finally fold in the flour. Pour the mixture into the dish, and cover tightly with a double layer of greaseproof paper, tied around the top if necessary.
Bake in a bain-marie of boiling water for 2–2¼ hours. Top up the bain-marie with hot water, if necessary, and if the pudding seems to be browning too quickly lower the heat. Let it stand for 15 minutes before turning out.
Serve the pudding with whipped cream laced with cognac, or with Vanilla or Cinnamon Ice Cream.