Brioche dough is not as firm as bread dough and the butter needs to be beaten in.
Lightly flour your hands and lift and throw the dough down on a work surface for about 20 minutes, or until the dough forms a smooth ball.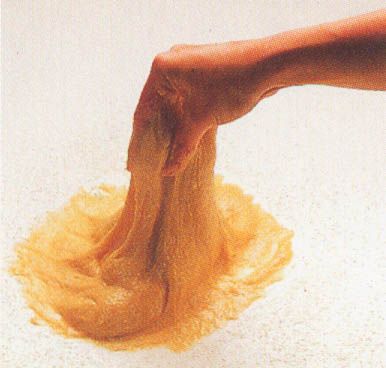 After the dough has risen, punch it down, cover and leave it for 5 minutes. Transfer it to the work surface and blend in the butter, pinching and squeezing the two of them together until well combined.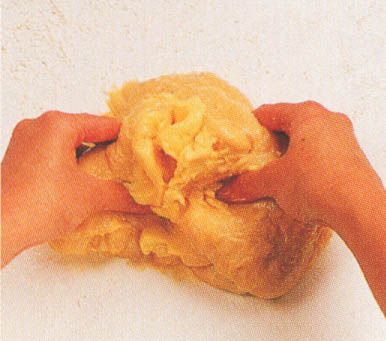 Knead for 5 minutes, or until the dough is quite smooth.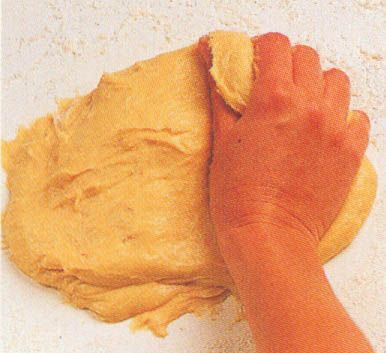 Form the large pieces of dough into balls and drop them into the moulds seam-side-down. Make a hole in the top with your finger and fit the small tear-drop pieces of dough into the holes. Press down to seal.