The technique illustrated here is used when making Cannoli.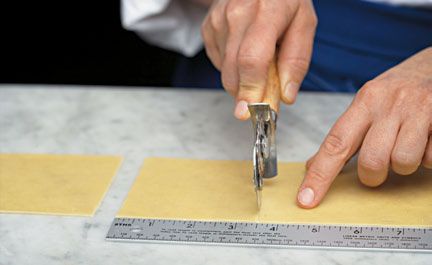 Roll the dough through the pasta machine to the thinnest setting.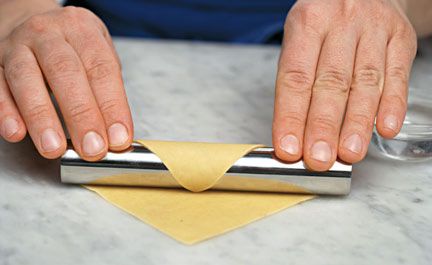 Lay the dough sheet on a lightly floured work surface, and cut into 9-centimeter (3½-inch) squares or rounds.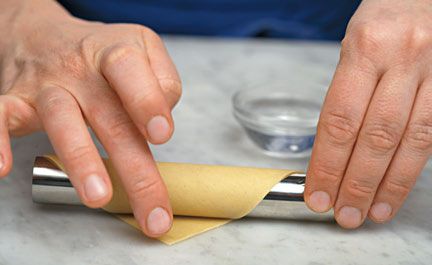 Roll the dough squares or rounds around a cannoli form (roll squares diagonally). Seal with a little egg wash or water, as needed.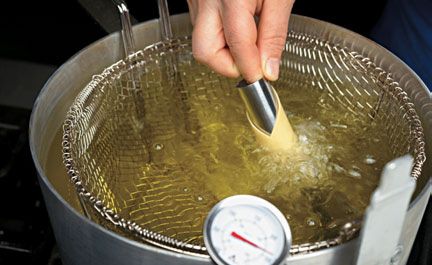 Fry the cannoli (still wrapped around the molds) in hot oil until golden brown and crisp. Remove the molds as soon as you can handle them, and cool the cannoli completely on absorbent towels.