Appears in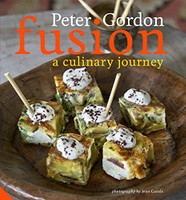 Basil - for me it conjures up a deliciously light and aromatic pesto tossed with pasta and potatoes that I ate with our friends Stephen and Marina in a Ligurian seaside restaurant in Cinque Terre on Italy's west coast around 12 years ago. It also takes me back eight years to a light tomato and fish broth Michael and I ate in Nice, southern France, that had a spoonful of pistou added as it was served. In Thailand, I've enjoyed holy basil scattered over coconut curries at the end of their cooking, and I've loved the piles of mint and basil served almost as a salad in Vietnamese restaurants over the years. However, this herb, which is indispensable in many cuisines and also significant in European folklore and in religious belief from India through to Serbia, China and South-East Asia, actually originated in the warm, tropical parts of Central Asia, Iran and India, where it's been cultivated for thousands of years. Central Asia and Liguria may be worlds apart culturally, and several thousand miles away from each other geographically, but as with so many of our foodstuffs these days, we take for granted that often they have entered our kitchens through much travel, cultivation and history.
Basil is one of my favourite herbs. At home in London in warm months I always have a tub of the small Greek variety (as in the photo) growing on my kitchen windowsill - as much for the aroma as the edible possibilities. The first time I went to Greece, to Mykonos, they had tubs of the stuff growing on almost every terrace and balcony as it's supposed to keep flies away. I didn't see any flies, so maybe it works. It certainly acts like a 24/7 aromatherapy infusion, giving my kitchen a lovely, holiday feel to it. I remember when I first saw purple basil, or Opal basil as it was called then, back in Australia when I was 19. It seemed so bizarre that this herb which I always thought was the most beautiful of greens, could also come in this rather strange colour. It wasn't as light and delicate as the more usual green variety, and had a much more menthol and clove character to it, but I found it was great shredded in pork and chilli salads, and also stirred through fish and chicken stews. Travelling through South-East Asia, especially Thailand, I discovered many more varieties, used in all sorts of diffent ways: Thai basil leaves deep-fried until translucent and crisp then scattered over a salad of grated coconut, green papaya, peanuts and small shrimps; holy basil tossed with abandon into stir-fries.
Arriving in Europe I began to see quite a different way of using it in the kitchen. It's rare that I've seen basil used in spicy dishes, the flavour considered too subtle to douse with chilli, but then chilli gets little use in Europe, apart from regions of southern Italy and Spain - what a lost opportunity, I think.
Cobus, who was the inaugural head chef at my Auckland restaurant dine by Peter Gordon, introduced us to Falooda seeds which he said were used in cold drinks back in his native South Africa. We still use them today in savoury dressings and sweet dessert syrups in the restaurant and it was great to finally realise what these little black seeds were. I'd noticed in South-East Asia and India that in the various iced drinks, and strange desserts like Malaysia's bubur cha cha and es kacang, there were often little frog-egg-like things floating around that I could never seem to find out the provenance of. It turns out there are several varieties of basil whose seed has the ability to swell up in a clear, slightly mucous-like way, with a pitch black centre, when water is poured over them.
I find fresh green basil is great when used in desserts such as my pomegranate panna cotta, as well as tossed through strawberries, sliced poached stone fruit or fresh white peaches. In savoury dishes, you'll find the delicate European varieties are best left uncooked, but the basils of Thailand and India seem to handle cooking a bit better. Play with them, they're a great family to have in your kitchen.
© 2010 Peter Gordon. All rights reserved.