Appears in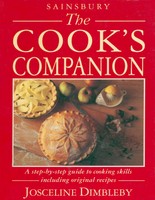 Fennel, also known as Florence fennel, is sold in tight, flattish or round, oblong bulbs with small fronds which can be reserved and used as an attractive garnish. Look for pale green to white bulbs and do not buy any which are dark green or they will be too bitter tasting.
Fennel can be halved or quartered and cored and then braised, steamed or baked, or sliced thinly to use in salads, or in stir-fries and casseroles.
Pluck off the fronds and reserve. Trim off the top stalks and halve the bulb. Cut out the root core in a 'V shape, then lay cut side down and slice thinly crosswise.
© 1991 All rights reserved. Published by Websters International.