Appears in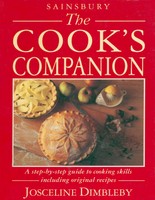 Grilled peppers are one of my favourite vegetables. The grilling transforms the slightly watery texture and taste to something smooth, mellow and sweet.
To remove pepper skins the peppers have to be grilled until charred and black. The slightly smoky taste grilling leaves once the peppers are skinned is an added bonus. Grilled and skinned peppers are excellent in salads, pasta and fish dishes.
To prepare peppers for grilling, cut in half lengthwise, and discard the core and seeds.
Put the peppers, skin side upwards, under the highest possible preheated grill. Leave until charred black nearly all over. Remove from the grill and wrap in a tea towel or place in a paper bag until cool enough to handle.

Using just your fingers, peel off the skin, bit by bit, and discard. Then slice the peppers as liked. Either add the peppers while still hot to cooked pasta or use later when cool to make Peppers in Oil or add to a salad.
© 1991 All rights reserved. Published by Websters International.