Appears in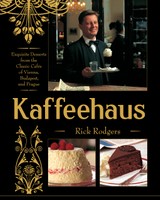 European bakers use gelatin sheets, which are soaked in water to soften, wrung to remove the water, then dissolved in hot liquid. Even though gelatin leaves are now available at some specialty grocers and through mail order, I used commonly available gelatin powder for these recipes.
Gelatin must be dissolved carefully before using . Sprinkle the gelatin over a small amount of liquid in a small heat-proof bowl (large amounts do not absorb the g elatin properly) and let stand until the gelatin softens and absorbs the liquid, about 5 minutes. Place the bowl in a skillet with about ½ inch of barely simmering water over low heat, and stir with a small rubber spatula, scraping down any undissolved gelatin from the sides of the bowl, until the powder is completely dissolved. This will take 1 or 2 minutes of constant stirring, so don't be in a hurry. The gelatin can also be heated in the microwave on medium power at 10-second intervals, stirring well after each period until dissolved. Boiled gelatin loses its strength.
© 2002 All rights reserved. Published by Echo Point.