Appears in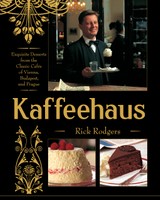 The Baker's Catalogue
135 U.S. Route 5 South
Norwich, VT 05055
(800) 827-6836
This excellent catalogue from King Arthur Flour has everything for the baker from flour to pans to flavorings.
The Broadway Panhandler
65 East 8th Street
New York, NY 10003
Another soup-to-nuts kitchenware shop with an especially strong baking section.
La Cuisine
323 Cameron Street
Alexandria, VA 22314
(800) 521-1176
La Cuisine has a wide selection of wares, including edibles like pearl sugar. Everything is of the highest quality.
New York Chocolate and Baking Distributors
56 West 22nd Street
New York, NY 10010
(212) 675-2253, (800) 942-2539
A good source for bakeware, cooking utensils and equipment, edible decorations, food colorings and flavorings, chocolate and candy supplies, and more. Their website is worth visiting.
Otto's European Import Store and Deli
2320 West Clark Avenue
Burbank, CA 91506
Phone: (818) 845-0433
Fax: (818) 845-8656
An excellent and authentic source for the freshest poppy seeds and walnuts, both available ground; nut grinders; canned chestnut purée; and many other Hungarian groceries.
Sur La Table (Tools for the Cook)
Catalog Division
P.O. Box 840
Brownsburg, IN 46112
(800) 243-0852
This national chain has gained a reputation for selling the very best kitchen equipment. They have an extensive selection of baking pans and tools.
© 2002 All rights reserved. Published by Echo Point.