In a small enamel-lined or other noncorrodible saucepan, combine the sweet-and-sour-sauce ingredients and heat them over a low flame, stirring, until the sugar and salt dissolve. Remove the pan from the heat and allow the sauce to cool to room temperature, uncovered.
Peel the turnips to create a six-sided figure. Lay disposable wooden chopsticks on both sides of the turnip to keep your knife from cutting through to the board. Make many slices, then turn the turnip and repeat to make a crisscross pattern of slits. Repeat this procedure for the remaining turnips.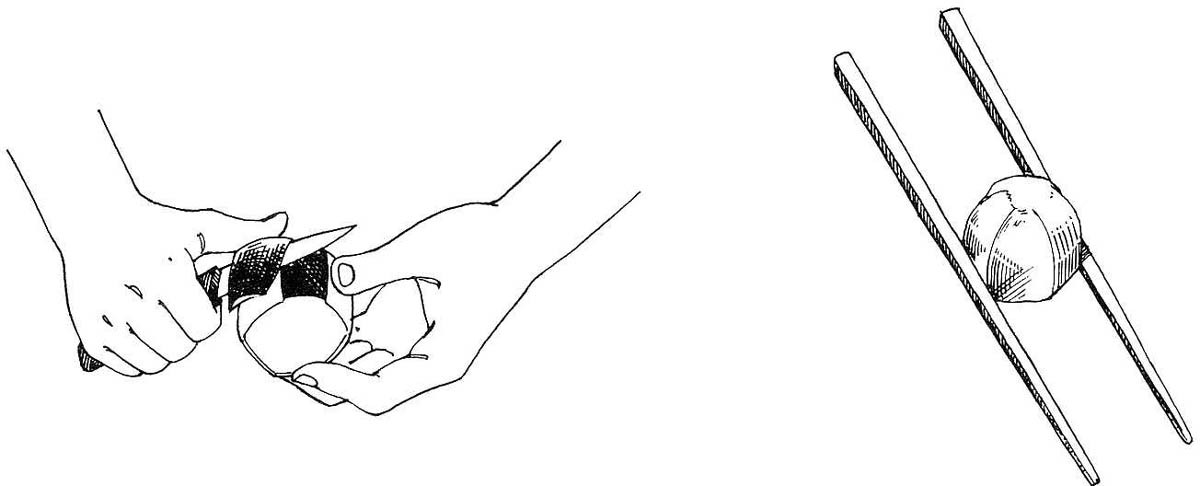 Salt the turnips and let them sit for 5 minutes. Gently squeeze to help wilt them. Once wilted, rinse the turnips under cold water and squeeze dry.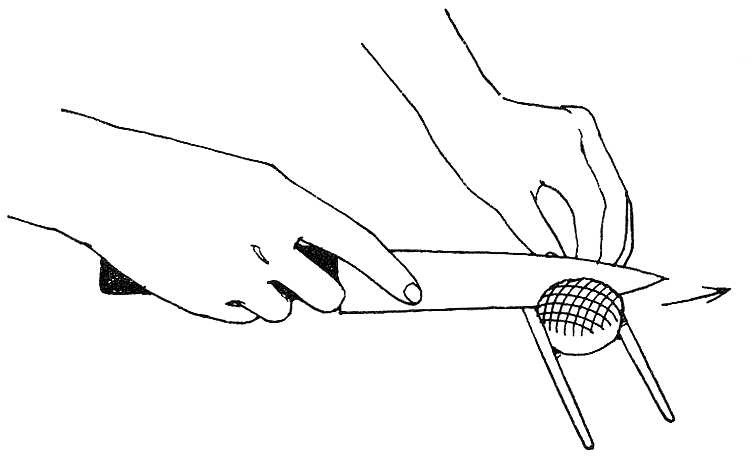 Place the turnips snugly in a wide-mouthed glass jar and pour the cooled sweet-and-sour sauce over them. If you want to add a touch of fire to the turnips, break the chili pepper in half and add both pieces to the sauce (the more seeds you keep, the hotter the final product).
Cover the turnips and let stand at room temperature for at least 2 hours, or refrigerated for a minimum of 8 hours. The pickled turnip flowers can be kept refrigerated for up to 3 months. When you're ready to serve, remove the turnips and gently press out excess sauce. Place each turnip on the open palm of one hand, cut side up. With your other palm flat against the cut surface of the turnip, rotate your hands in opposite directions to twist the "petals" of each "flower" open. In a skillet over medium-high heat, toast the sesame seeds for about 30 seconds. Shake the pan to keep the seeds in motion. Sprinkle the black sesame at the center of the petals to create the illusion of the pistils. If you like, place a shiso leaf beneath each flower to aid in the floral fantasy. The leaves should be briefly rinsed under cold water just before serving. Shake off excess moisture.