Appears in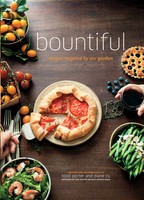 Ingredients
1 ½ cups (360ml) heavy cream
1 cup (240ml) milk
½ cup (100g) sugar
Pinch of kosher or sea salt
1 whole vanilla bean 5 egg yolks
1 teaspoon vanilla extract
2 tablespoons dark rum
Special Equipment
Ice cream machine
Method
Directions
In a medium saucepan, combine the cream, milk, sugar, and salt. Split the vanilla bean and scrape the seeds into the cream mixture, then add the bean pod as well.
Heat to a bare simmer over medium heat, stirring frequently. Remove from the heat and cover. Set aside for 30 minutes.
In a medium bowl, whisk the egg yolks. Slowly whisk the cream mixture into the yolks, then pour everything back into the saucepan.
Heat the mixture over medium heat, stirring constantly and scraping the bottom as you stir. Cook until the mixture thickens enough to coat the back of a spatula or wooden spoon, 1 to 2 minutes after reaching a bare simmer. Remove the vanilla bean pod.
Pour the custard through a fine-mesh strainer into a clean container. Place the container in an ice bath and stir the custard occasionally until it is cool, about 20 minutes.
Stir in the vanilla extract and rum. Cover and refrigerate for at least 2 hours or overnight.
Freeze according to the ice cream machine directions. While churning the ice cream, place the container in which you will store the ice cream in the freezer to chill. Store the ice cream in the freezer until ready to serve.