Preheat the oven to 220°C (425°F/Gas 7). Put the potato cubes in a baking tray and pour over 3 teaspoons of the olive oil. Season with salt and freshly ground black pepper and bake in the oven for 15 minutes, or until a knife can nearly pierce through the potato easily. Allow to cool. The potatoes only need to be half-cooked at this stage as they will continue cooking when the loaf is baked. If the potatoes are overcooked they will disintegrate when you go to fold them through the dough. What you want is to be able to slice a piece of potato bread and see nice chunks of potato, which will signify that this is a handmade loaf.
To make the potato bread, follow the instructions for mixing sourdough until you can create a window. Use your hands to lightly fold the potato, rosemary, soy flour, nigella seeds and remaining oil into the dough until just combined. You can do this by hand by lightly folding the ingredients through the dough until just combined, or simply add it to the bowl of an electric mixer and mix for 2–3 minutes on very slow speed — you will need to give it a helping hand by stopping the mixer a few times to push the dough around the bowl and be careful not to break up the potato too much. Lightly grease a container with oil spray and sit the dough inside. Cover with plastic wrap and set aside at ambient room temperature (approximately 20°C/68°F) for 1 hour to bulk prove.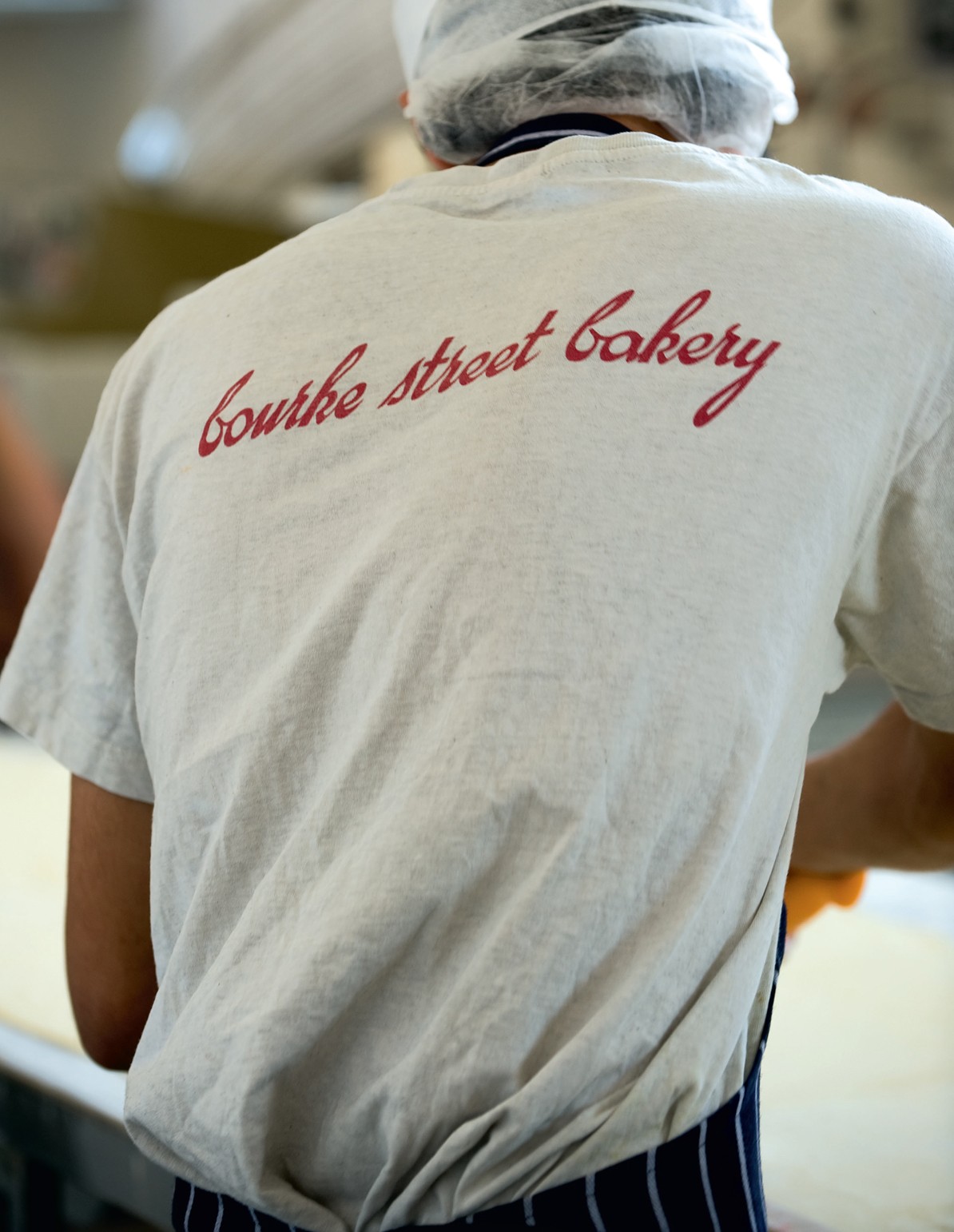 To knock back the dough, turn it out onto a lightly floured work surface and press out into a rectangle, about 2.5 cm (1 inch) thick. Use your hands to fold one-third back onto itself, then repeat with the remaining third. Turn the dough 90 degrees and fold it over again into thirds. Place the dough back into the oiled container and continue to bulk prove for a further 1 hour.
Use a blunt knife or divider to divide the dough into two even-sized portions, about 500 g (1 lb 2 oz) each. Working with one portion of dough at a time, continue to shape the loaves following the instructions for shaping a round loaf.
Line two small baskets with a tea towel (dish towel) in each, lightly dust both with flour and place a loaf inside each, seam side up. If you are using a traditional cane basket, you don't need the tea towel and can simply dust the basket with flour. Alternatively, you can place the loaves on a baking tray lined with baking paper, seam side down. Place in the refrigerator loosely covered with a plastic bag for 8–12 hours.
Preheat the oven to its highest temperature. Remove the loaves from the refrigerator and let them rest in a humid place (25°C/77°F — this could take anywhere between 1 and 4 hours — until each loaf has grown in size by two-thirds. If the loaves push back steadily and quickly when you push lightly into them with a finger then they are ready. Score the loaves if you like and place them in the oven.
Spray the oven with water and reduce the temperature to 220°C (425°F/Gas 7). Bake the loaves for 20 minutes, then turn the loaves or trays around, and bake for a further 10 minutes, watching carefully to make sure that the loaves do not burn. Check the base of each loaf with a tap of your finger — if it sounds hollow, it is ready. Baking should take no longer than 40 minutes in total.