Appears in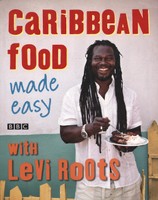 Ingredients
2 large sweet potatoes, peeled
sunflower or groundnut oil for deep-frying
1 hot red chilli (ideally Scotch bonnet), whole and undamaged
2 garlic cloves, peeled
flaked sea salt
Method
Cut the sweet potatoes into strips the size of very skinny fries (the same length but half the thickness of fast-food fries).
Half fill a large pan with oil and put it over a moderate heat, heating until the oil temperature on a cook's thermometer is 190°C/375°F. It needs to be this hot so the fries crisp up rather than soggily soaking up oil, as they will at lower temperatures. You don't need me to tell you to be very careful with a pan of hot oil, and don't leave it unattended.
Add the sweet potatoes to the oil, along with the chilli and garlic, which will gently flavour the oil. Deep-fry until tender and dark gold - about 10 minutes - then remove with a slotted spoon. Drain immediately on kitchen paper and salt well. Crunch and enjoy!