Appears in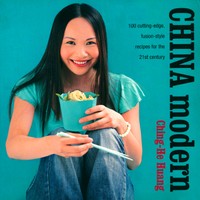 Preparation time: 7 minutes
Cooking time: 5 minutes
Ingredients
2 tablespoons peanut oil
2 eggs, beaten
1 oz Char Siu Pork, diced
2 oz cooked baby shrimps
2 oz frozen peas
2½ cups cooked cold jasmine rice
2 tablespoons light soy sauce
1 tablespoon sesame oil
2 pinches ground white pepper
Method
Heat a wok over high heat and add the peanut oil. Scramble the beaten eggs and set aside on a plate.
Into the same wok, throw in the Char Siu Pork, shrimps and frozen peas and stir fry for less than 1 minute. Add the rice and mix well until the rice has broken down.
Add the egg back into the wok and season with light soy sauce, sesame oil and a pinch of ground white pepper and serve immediately.
,