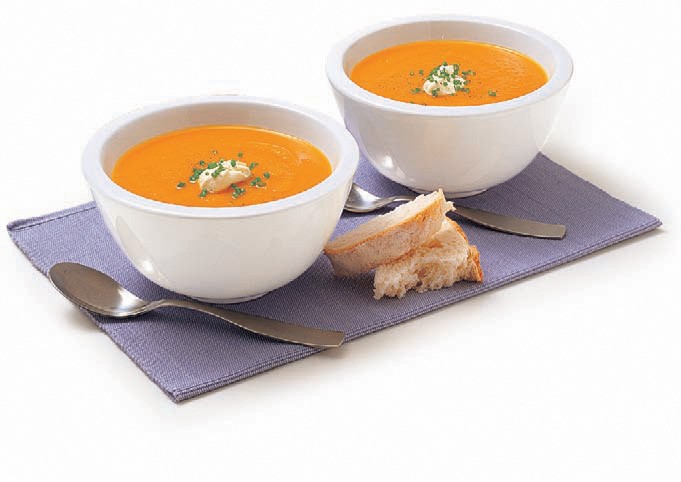 Appears in

Ingredients
1 kg (2 lb 4 oz) pumpkin (winter squash)
60 g (2¼ oz) butter
1 onion, chopped
1 litre (35 fl oz/4 cups) chicken stock
185 ml (6 fl oz/¾ cup) cream
Method
Peel the pumpkin and chop into chunks. Heat the butter in a large saucepan, add the onion and cook gently for 15 minutes, or until softened
Add the pumpkin and stock and simmer, covered, for 20 minutes, or until the pumpkin is tender. Allow to cool a little, then process in batches in a food processor or blender until smooth. Return the soup to the pan.
Stir in the cream and stir over low heat to heat through. Season to taste. If you like, swirl in a little more cream to serve.