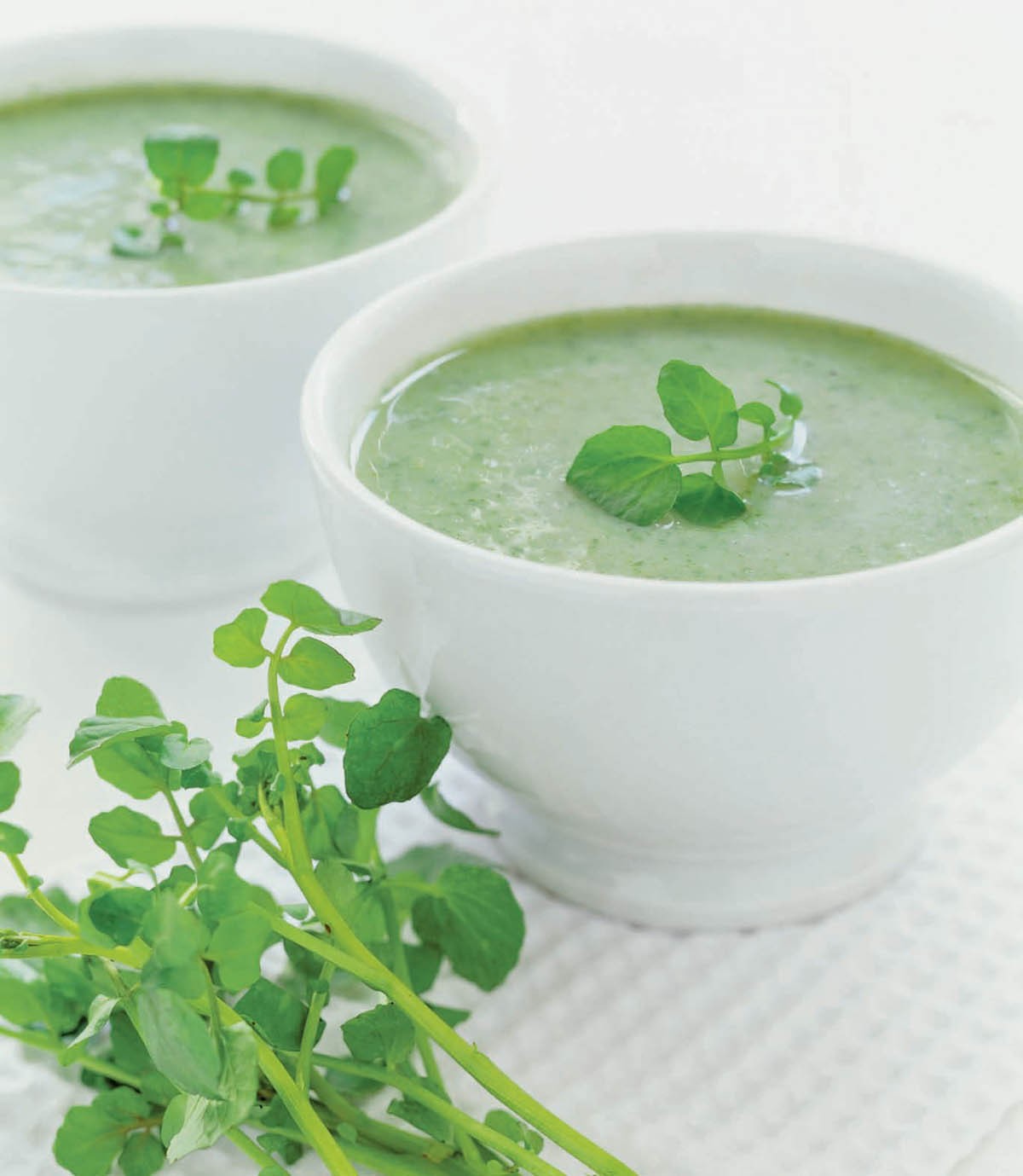 Appears in

Ingredients
30 g (1 oz) butter
1 onion, finely chopped
250 g (9 oz) potatoes, peeled and diced
625 ml (21 fl oz/2½ cups) chicken stock
1 kg (2 lb 4 oz) watercress, trimmed and chopped
125 ml (4 fl oz/½ cup) cream
125 ml (4 fl oz/½ cup) milk
pinch of ground nutmeg
watercress leaves, to garnish
Method
Melt the butter in a large saucepan and add the onion. Cover the pan and cook over low heat until the onion is softened but not browned. Add the potato and chicken stock and simmer for 12 minutes, or until the potato is tender. Add the watercress and cook for 1 minute.
Allow to cool a little before puréeing until smooth in a blender or food processor. Return to the clean saucepan.
Bring the soup gently back to the boil and stir in the cream and milk. Season with nutmeg, salt and pepper and reheat without boiling. Serve garnished with a few small watercress leaves.