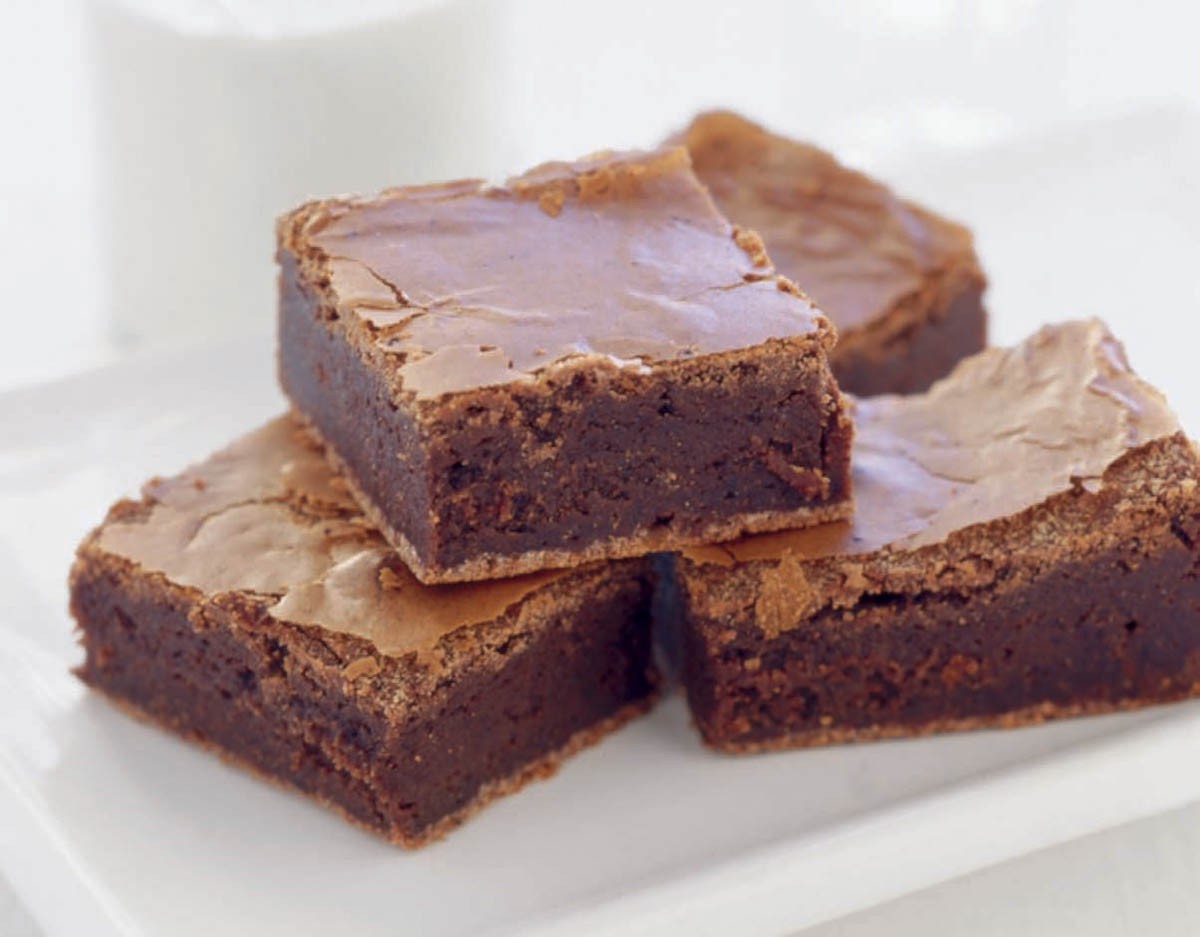 Appears in

Ingredients
40 g (1½ oz/⅓ cup) plain (all-purpose) flour
60 g (2¼ oz/½ cup) unsweetened cocoa powder
440 g (15½ oz/2 cups) sugar
120 g (4¼ oz/1 cup) chopped pecans or walnuts
250 g (9 oz) dark chocolate, chopped into small pieces
250 g (9 oz) unsalted butter, melted
2 teaspoons vanilla extract
4 eggs, lightly beaten
Method
Preheat the oven to 180°C (350°F/Gas 4). Lightly grease a 20 × 30 cm (8 × 12 inch) cake tin and line with baking paper, leaving the paper hanging over on the two long sides.
Sift the flour and cocoa powder into a bowl and add the sugar, nuts and chocolate. Mix together and make a well in the centre.
Pour the butter into the dry ingredients with the vanilla and eggs and mix well. Pour into the tin, smooth the surface and bake for 50 minutes (the mixture will still be a bit soft on the inside). Chill for at least 2 hours before lifting out, using the paper as handles, and cutting into pieces.