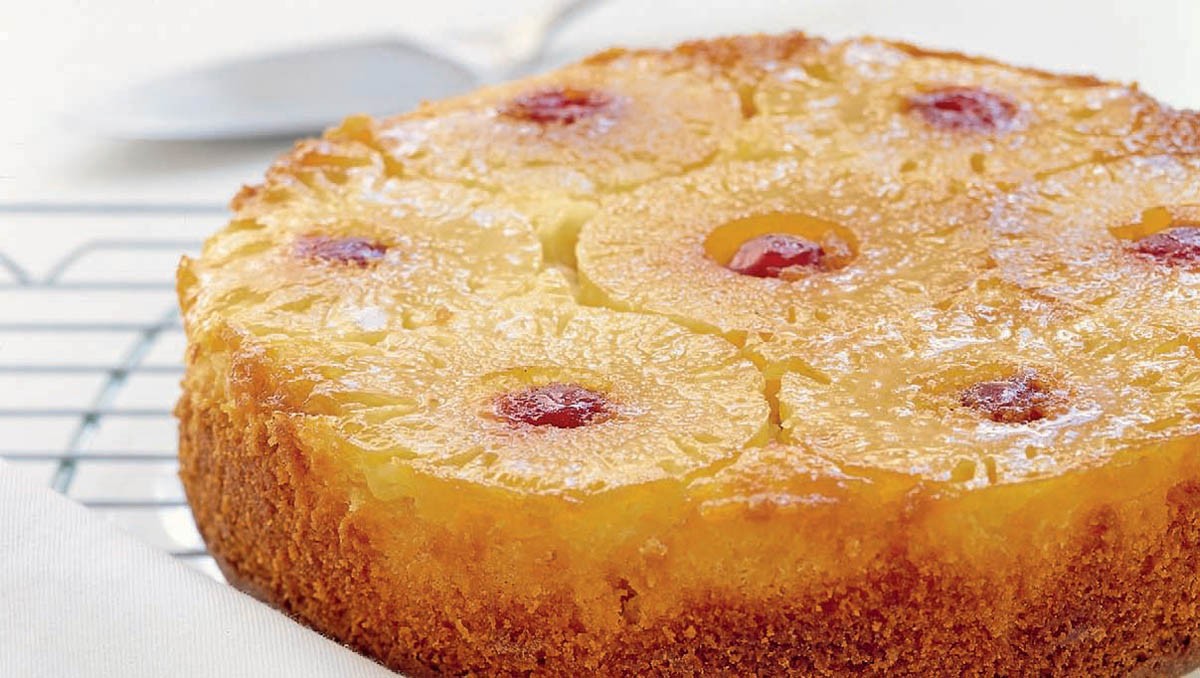 Appears in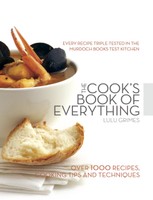 Ingredients
90 g (3¼ oz) unsalted butter, melted
95 g (3¼ oz/½ cup) soft brown sugar
440 g (15½ oz) tin pineapple rings in juice
6 red glacé cherries
125 g (4½ oz) unsalted butter, extra, softened
170 g (6 oz/¾ cup) caster (superfine) sugar
2 eggs, lightly beaten
1 teaspoon vanilla extract
185 g (6½ oz/1½ cups) self-raising flour
60 g (2¼ oz/½ cup) plain (all-purpose) flour
30 g (1 oz/⅓ cup) desiccated coconut
Method
Preheat the oven to 180°C (350°F/Gas 4). Pour the butter into a 20 cm (8 inch) round cake tin, brushing some of it up the side, but leaving most on the base. Sprinkle the brown sugar over the base.
Drain the pineapple, reserving 125 ml (4 fl oz/½ cup) of the juice. Arrange the pineapple rings over the base of the tin (five on the outside and one in the centre) and put a cherry in the centre of each ring.
Cream the extra butter and sugar in a small bowl until light and creamy. Add the egg gradually, beating well after each addition. Add the vanilla and beat until combined. Transfer the butter mixture to a large bowl. Using a metal spoon, fold in the sifted flours, then add the coconut and reserved pineapple juice. Stir until the mixture is just combined and almost smooth. Spoon into the tin over the pineapple rings. Indent the centre slightly with the back of a spoon so the cake has a reasonably flat base. Bake for 50–60 minutes, or until a skewer inserted into the centre of the cake comes out clean. Leave in the tin for 10 minutes, then turn out onto a wire rack.