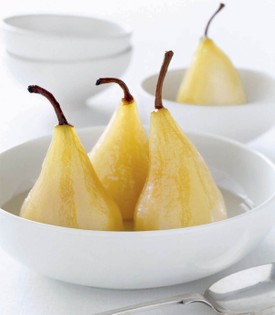 Appears in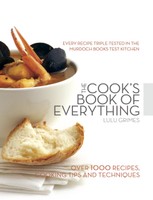 Ingredients
300 g (10½ oz/1⅓ cups) sugar
2½ tablespoons lemon juice
½ cinnamon stick
4 cloves
1 vanilla bean
4 pears
Method
Use a saucepan large enough to hold 4 upright pears, plus their stalks. Put the sugar and 750 ml (26 fl oz/3 cups) water in the pan over low heat, stirring until the sugar has dissolved. Bring to the boil, add the lemon juice, cinnamon stick, cloves and vanilla bean.
Peel the pears, keeping their stalks attached. Place them upright in the saucepan, cover and poach very gently for 30–45 minutes, or until tender. Remove the pears to serving bowls and simmer the syrup until it is slightly thickened.
Spoon a little syrup over the pears. Serve warm or chilled with whipped cream or mascarpone.