Appears in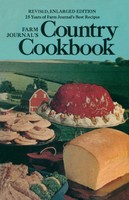 Ingredients
5 c. sifted flour
4 tsp. sugar
½ tsp. salt
½ tsp. baking powder
1½ c. lard
2 egg yolks
Cold water
Method
Combine dry ingredients; cut in lard.
Beat egg yolks slightly in measuring cup with fork and blend in enough cold water to make a scant cupful. Sprinkle over flour mixture, a little at a time, tossing with fork until mixture is moist enough to hold together.
Roll out like any pastry. Makes pastry for 1 Frosted Big Apple Pie or 3 (2-crust) 9" pies.