Appears in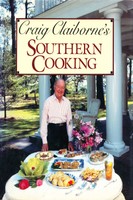 Ingredients
2½ pounds skinned and boned channel bass or another fish such as blackfish (see note)
6 strips of bacon
2½ cups thinly sliced onions (about 1 pound)
6 tablespoons flour
2 hot red or green peppers, chopped, or ¼ teaspoon or more cayenne pepper to taste
3 cups cubed peeled potatoes (about 1 pound)
5 cups water, approximately
Salt to taste, if desired
Freshly ground pepper to taste
Finely chopped parsley for garnish
Method
Cut the fish into 1-inch cubes and set aside.
Cut the bacon into fine cubes and put it in a Dutch oven. Cook the bacon, stirring, until crisp.
Add the onion to the Dutch oven and cook, stirring, until wilted. Sprinkle with flour and stir. Add the hot peppers and potatoes.
Add the water, stirring constantly, until thickened and smooth. Add salt and pepper. Cover and simmer about 15 minutes, or until the potatoes are nearly tender. Watch carefully and stir often from the bottom to prevent sticking. The stew should be thick, but it may be necessary to add a little water.
Add the cubed fish and cover. Cook about 6 minutes.
Serve in hot soup bowls and sprinkle with parsley.