Appears in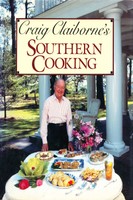 Ingredients
20 thin, skinless, boneless, crosswise slices of fresh grouper (about 2 pounds)
Salt to taste, if desired
Freshly ground pepper to taste
2 pounds fresh spinach, picked over to remove any tough stems or blemished leaves, or 2 packages (10 ounces each) fresh spinuch
2 cups water
2 tablespoons butter
⅛ teaspoon freshly grated nutmeg
½ cup flour
4 tablespoons corn, peanut, or vegetable oil
4 tablespoons olive oil Juice of ½ lemon
Method
Preheat the oven to 500 degrees.
Each grouper slice should be about ¼ inch thick. Sprinkle the slices with salt and pepper and set aside.
Rinse and drain the spinach. Put the water in a kettle and bring to the boil. Add salt to taste and the spinach. Stir down to wilt.
Bring to the boil, stirring occasionally, and cook about 5 minutes. Empty the spinach into a colander and drain. Press with the back of a wooden spoon to extract most of the liquid. Squeeze between the hands to extract additional moisture.
Put the spinach on a flat surface and coarsely chop. Heat the butter in a skillet and add the spinach. Add salt, pepper, and nutmeg. Cook, tossing and stirring, just to heat through. Keep warm and set aside briefly.
Dredge the fish slices on both sides with flour and pat to make the flour adhere. Shake off the excess.
Use a nonstick skillet and add one-half of the corn and olive oils. When they are quite hot and starting to smoke, add half the fish slices. Cook over high heat 1 minute and 15 seconds on one side, and turn the pieces. Cook about 10 seconds, no longer, on the second side.
Pour off any fat from the skillet and wipe out the skillet. Add the remaining oils to the skillet and cook the remaining batch of fish as before.
Scoop out the spinach onto the center of a preheated ovenproof plate. Smooth it over. Arrange the fish pieces symmetrically over the spinach. Place the fish in the oven and bake 10 seconds, no longer. Sprinkle with lemon juice and serve.