Appears in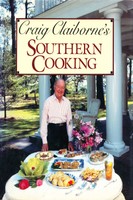 Ingredients
4 fresh poblano chilies
1 cup Bay Leaf Tea
½ cup white wine vinegar
2 garlic cloves, thinly sliced
1 cup peeled, diced potato
½ cup peeled, trimmed, diced carrot
⅓ cup diced raw jicama, optional
2 tablespoons mayonnaise
Salt to taste, if desired
⅓ cup heavy cream
½ cup grated white Cheddar cheese
Method
Put the chilies over a gas flame or heat them over charcoal, turning often, until the outsides are well burned or charred, 5 to 7 minutes. Dampen a cloth and wrap it around the chilies and let them cool.
Remove the chilies and peel. Make a lengthwise slit down one side. Leave the stems intact. Remove and discard the seeds and veins.
Blend the bay leaf tea, vinegar, and garlic in a small mixing bowl. Add the chilies and let stand at least 30 minutes. Drain, reserving the liquid.
Meanwhile, put the potatoes in a small saucepan and the diced carrot in another saucepan. Add cold water to cover. Bring to the boil. Let the diced carrot simmer about 3 minutes, or until crisp-tender. Let the potatoes cook about 5 minutes, or until crisp-tender. Drain both.
Add the potatoes and carrots to the reserved liquid. Let stand briefly.
Drain the vegetables. Put them in a mixing bowl and add the jicama and mayonnaise. Add salt to taste.
Whip the cream until it is almost but not quite stiff. Fold 2 tablespoons into the vegetables.
Spoon equal portions of the vegetable mixture into each of the chilies. Spoon an equal portion of the remaining whipped cream on top of each stuffed chili. Sprinkle with cheese and serve.