Preparation info
Yield: Approximately

5 Pints

.
Appears in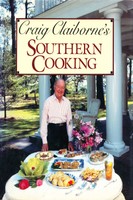 Ingredients
6 pounds apples, unpeeled but cut into eighths
2 cups fresh apple cider
5 cups sugar, approximately
1 teaspoon ground cloves
1 teaspoon ground cinnamon
½ teaspoon ground allspice
Method
Put the cut-up apples in a large heavy kettle. Add the cider and cover, cooking over low heat until the apples are very tender. Stir occasionally and watch carefully so that they do not burn.
Cool slightly and run through a food mill or sieve.
Measure the apple mixture and combine with half as much sugar. Stir in the spices and simmer over low heat until dark and thick, about 2 hours. Be sure to stir frequently to avoid scorching.
Remove from the heat and pour into hot, sterilized jars, leaving about ¼-inch headroom. Adjust lids, and process pints in a boiling-water bath for 10 minutes. The apple butter will thicken as it stands.